Bleeding Cool's Best in Gaming 2018: Best Trading Card Game
It's weird how trading card games rise and fall in popularity over the years. A name we were surprised to see make a resurgence this year was Magic: The Gathering. Not like MTG ever vanished or took time out from its regular pace, but we've noticed in 2018 that the series has found a bit of new life for two reasons. The first is that they created some sets that have really put a bit of a kick back into the game both for casual and tournament play. Rivals of Ixalan did well as the other half of the Ixalan block back in January, while Dominaria and Guilds of Ravnica have added bits and pieces to flesh out some of the old color combinations and make them flourish again. Nothing like making an old-school Burning Light (red and white) deck, or milling people to death with a Flooded Swamp (black and blue).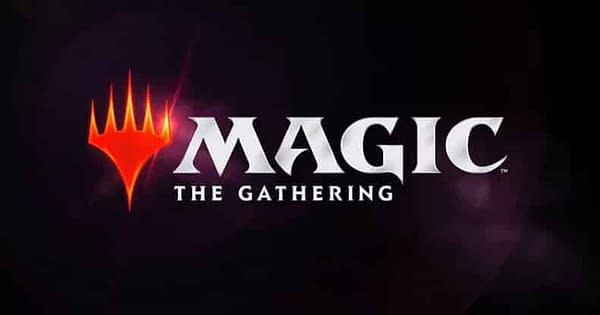 The other half of this scenario that gave Magic: The Gathering such a push in 2018 was the launch of Arena, their brand new online version which plays a hell of a lot better than most of the versions they created for PC and console before it. With a newfound interest in online play, more people have gone online to say they've rediscovered their love for the game and have gotten back into playing it physically. We'll see how all that changes in 2019 whenever WotC finally takes the game out of Beta, but for now, it's hard to deny MTG has made some headway in the public eye again.
2nd: Yu-Gi-Oh! TCG
3rd: Pokémon Trading Card Game
The winners of these awards were voted on by the gaming staff of Bleeding Cool.