Bloodborne Remaster From Bluepoint Rumored For PlayStation 5
Get ready for a new challenge when the PlayStation 5 debuts. FromSoftware's austere classic Bloodborne is rumored to be making a return with a remastered version the system as well as PC, with 4K visuals and 60fps performance. This is all according to recent rumors that have been swirling again. Bloodborne is supposedly going to see a revival on the upcoming system at some point soon, though we aren't sure exactly when that will be just yet.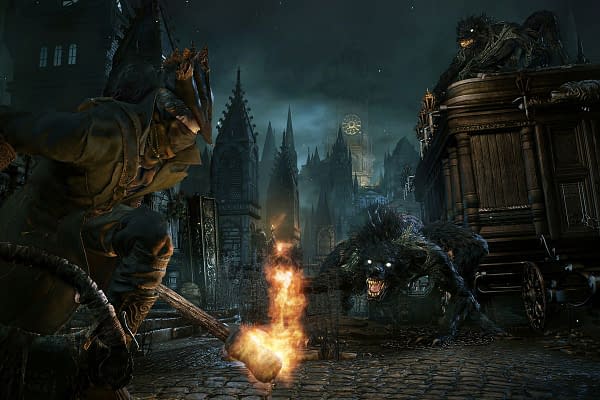 Rumor has it, namely YouTube channel PC Gaming Inquisition, that Bluepoint Games and QLOC are working on the Bloodborne remaster. You may recall that these are the same two groups behind the Dark Souls remaster. The new game would be available via Steam and PlayStation 5, making another Sony exclusive to head to PC, just like Horizon Zero Dawn.
Sony has not breathed a word as of late about a possible Bloodborne remaster, but it would certainly be a welcome sight on the system. Previously this week, Sony was supposed to show off its upcoming PS5 lineup, but that was postponed due to protests surrounding the murder of George Floyd and the Black Lives Matter movement.
Given that there hasn't been any official word out there about whether or not Bloodborne is actually coming, we should of course not get too excited just yet. There is a plenty of social media buzz surrounding the potential of the remaster, but don't get your hopes up. If there does happen to be something in the works, we might potentially find out when the PlayStation 5 lineup and game list eventually does hit the public. It's something we might be waiting for that could take a while, though.
Bloodborne would certainly get fans fired up, seeing that it's a favorite of Souls fans. It's certainly not out of the realm of possibility.