The mobile game Brown Dust will be getting a brand new update, which will essentially be one of the biggest content patches to date. This update will include the new Jump-Start Quest system, as part of the "Jump-Start Festival" event. You'll also be getting some new Six Devils Companions. Plus bug fixes and new features to make the gameplay faster and smoother than before. You can read more about it along with a trailer below.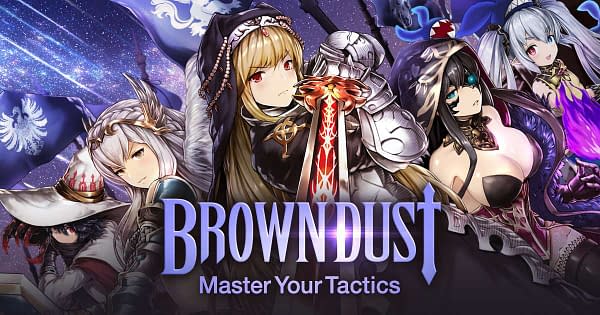 With the introduction of the Jump-Start Quest system, players will now have new quests and numerous updated login rewards to enjoy. Most notably, players can select a free, max-ranked Six Devils Mercenary from fan favorites like Alec, Angelica, Granhildr, as well as four ★4 and three ★5 freebies (also max-ranked) from a daily-rotating cast of heroes!

Additionally, the Six Devils, arguably some of Brown Dust's most powerful heroes, will each receive their own Companion and subsequent sub-stories. Not only will each companion further empower their accompanying Six Devil, but once enchanted to +5 will unlock a special new Costume to equip!

What's more, the "Jump-Start Festival" event, available Oct. 31st to Nov. 28thUTC, will reward participating players with hard-to-earn items such as Legend Skill Books, ★5 Skill Books, and Legend Scrolls, among others. This all compounded by a slew of quality of life changes and bug fixes, there has never been a better time to join the countless Brown Dust players around the world!
Enjoyed this article? Share it!