Buildings Have Feelings Too! A New Take on the City Builder at GDC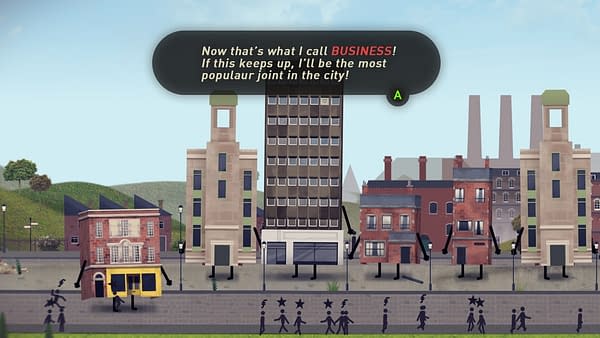 Merge Games' and Blackstaff Games' Buildings Have Feelings Too is a real-time city builder with a twist. In this game, buildings cam walk and talk to each other, each has its own aspirations, fears, and desires.
The official game description reads:
Players must grow their city whilst making sure the individual buildings thrive, or risk them being demolished forever.

As time progresses, new industries can be researched and new architectural marvels built. In turn, world events might cause buildings to fail and businesses to go bankrupt! Players must discover new ways to attend to their city's needs. This could involve refurbishing a building or simply grabbing it by the hand and moving it to a nicer part of the neighbourhood.
Players are able to grow their city over time by recruiting specialist tenants, they're also aboe to control multiple neighborhoods. As players unlock more neighborhoods, specialist neighborhoods like business areas and theater districts become available.
You also get added complexity with electric supply, noise pollution, and transport attributes.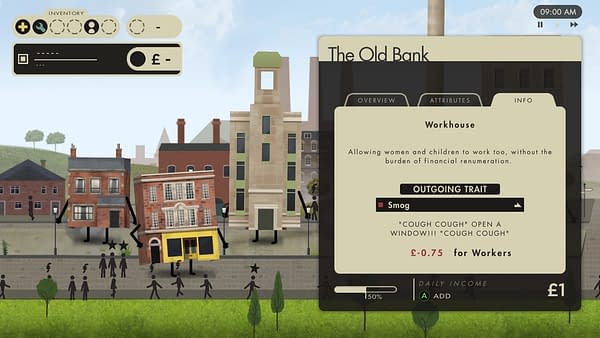 The city building mechanics of the game are pretty simplistic, each building can be assigned a variety of roles, and each role has a list of things it wants and doesn't want. So the apartments want to be near "light entertainment" but far from factories. So as you build your city, you'll need to balance out the happiness of your various buildings. It's a cute approach to the modern city builder, though the controls for moving buildings around is rather difficult to control, at least as of GDC.
Buildings Have Feelings Too! will launch on PC, PlayStation4, Nintendo Switch and Xbox One in late Summer 2019.