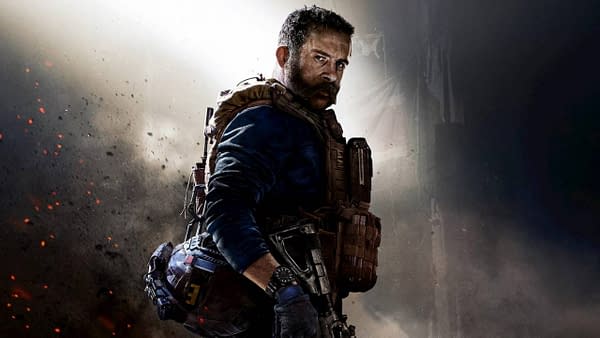 Call of Duty: Modern Warfare is going to be ditching loot boxes and introducing a few other mechanics instead.
Activision took to the official Call of Duty blog with a statement. The team is focusing on "creating the best game possible" while also "bringing the community together." Beginning with Modern Warfare, the team will be doing the following:
Introducing crossplay to unite the community across platforms for the first time.

Removing Season Pass and a la carte DLC multiplayer map packs to ensure everyone can play together.

Delivering free post-launch multiplayer maps and modes for all players.

Releasing post-launch multiplayer maps and modes simultaneously on all platforms.
The team also discussed the new changes for the in-game economy, specifically addressing a new Battle Pass system. This will be in place instead of loot boxes. All "functional content," as described by Activision as anything that impacts game balance, may be unlocked by playing the game.
The Battle Pass system will, much like Fortnite, allow players the chance to see what they're buying or earning before they put down the cash to do so. They'll be launched alongside new seasons so you can grab new content with each season that passes.
Additionally, players will be able to earn COD Points by playing the game as well as content set to both Free and Premium Streams. New base weapons will be earned throughout gameplay as well as attachments. Further, the Battle Pass and In-Game store will have optional cosmetic content up for purchase.
The Battle Pass system won't be launching on October 25, however. If you're looking forward to checking it out, Activision noted that it's headed out "later this year."
Enjoyed this article? Share it!