Capcom Pro Tour Announces $2M Prize Pool For Street Fighter 6
The next Capcom Pro Tour series will feature Street Fighter 6 and will now have a $2 Million prize pool available at the end.
---
At the end of the Capcom Pro Tour IX Finals this past weekend, organizers behind the event revealed the next series would get a massive increase in the prize pool. Last night was a newsworthy event for the tournament as it came down to an epic finals match in Los Angeles with MenaRD of the Dominican Republic defeating Zhen of China to become the greatest Street Fighter V: Champion Edition player in the world, as you can see from the image of him hoisting the cup above! But the event also came with the announcement that 2023 will officially switch everything for the CPT over to Street Fighter 6, and that the prize pool for the eventual conclusion of the new tour will come with a $2 Million price tag attached to it. We have more info on that below, including how to sign up for the CPTX.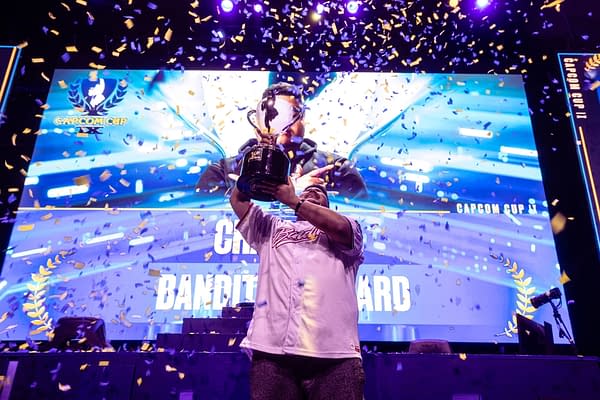 "The Capcom Pro Tour 2023 season will crown its first champion for the soon-to-released Street Fighter 6, and players will be competing for a grand prize of $1 million at Capcom Cup X, the largest cash purse ever for a Capcom Cup winner. The overall prize pool for Capcom Pro Tour will be more than $2 million. The 2023 season of Capcom Pro Tour is expected to begin this summer and will be comprised of offline, online, and the regional World Warrior program. For more information or to register, please visit CapcomProTour.com or follow @CapcomFighters on Twitter and Twitch. Street Fighter 6 represents the next evolution of the Street Fighter series with a combo of unique fighting game innovations across three brand new game modes – Fighting Ground, World Tour, and Battle Hub – and will be ready to take on all contenders when it launches worldwide on June 2, 2023, across PlayStation 5, PlayStation 4, Xbox Series X|S, and PC via Steam."