Koei Tecmo has released the opening movie for Attack on Titan 2, showing off the high paced action you can expect from the game.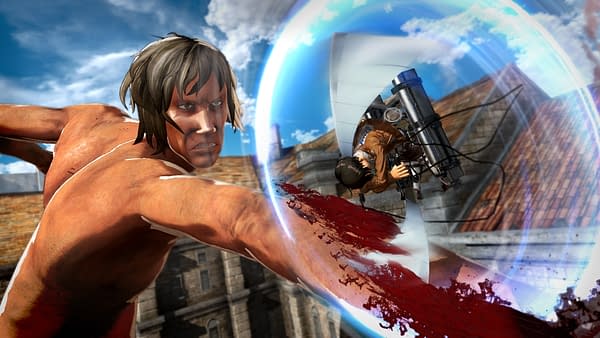 The first Attack on Titan game went down reasonably well all things considered. Games based on popular anime can be a little hit or miss, so expectations for the first title were a little low, even coming from the Koei Tecmo team. However, despite the odds, the game was a fun little hack and slash that played into the oddity of the series. It certainly had some issues based on repetitiveness, but it was plenty fun while it lasted.
The newest game is not too far away now either which will be trying to iron out those previous issues. The game seems a lot freer for the player with a lot more things to do, and I've been pretty impressed with what I've seen. To get you jazzed for the release too, here is the opening cutscene you will see for the game when you first boot it up. It seemingly touches a little on the history of the universe, before we see the kids flying around carving up big, naked people as Attack on Titan is want to showcase. You can check it out here:
As stated previously, it really isn't long until we can get our hands on the game. In North America and Europe, Attack on Titan 2 is set to launch March 20, 2018. That is next week, so be sure to set some time aside. Here's hoping the title lives up to its promise.
Enjoyed this article? Share it!