We got a number of video game releases happening over the next few days, and while Game Developers Conference may be in full swing, it's not stopping companies from putting out new games as it happens. Check out the full list below, spend your money wisely, and as always; have fun! March 20th
Assault Gunners HD Edition (PC, PS4)
Assassin's Creed Rogue Remastered (PC, PS4, XB1)
Attack on Titan 2 (PC, PS4, Switch, XB1)
Audio Beats [VR] (PS4)
The Count Lucanor (XB1)
Don't Bite Me Bro! (PS4)
Earthlock: Festival of Magic (PS4)
Floor Plan [VR] (PS4)
Mahjong Gold (PS4)
Minefield (PS4)
NeuroVoider (Vita)
Octahedron (PS4)
R.B.I. Baseball 18 (PS4, Switch, XB1)
Sea of Thieves (PC, XB1)
Shantae and the Pirate's Curse (Switch)
Swim Out (Switch)
Titan Quest (PC, PS4, XB1)
Velocity 2X: Critical Mass Edition [Physical] (PS4, Vita)
March 21st
Bad Dudes (Switch)
Dream Alone (PC)
Lunar Stone: Origin of Blood [VR] (PS4)
Where Are My Friends? (PS4, XB1)
World of Warriors (PS4)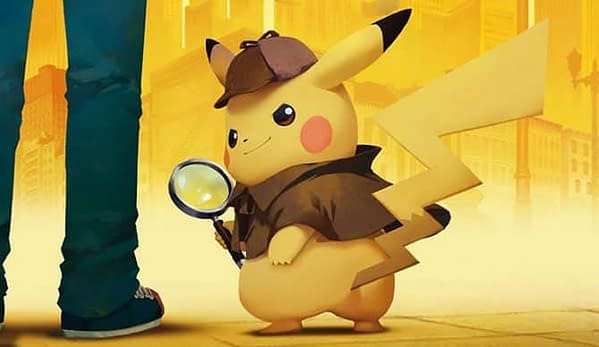 March 22nd
Ark Park [VR] (PC, PS4)
EAT BEAT DEADSPIKE-san (Switch)
Gekido Kintaro's Revenge (Switch)
Manticore – Galaxy on Fire (Switch)
Moon Patrol (Switch)
NO THING (Switch)
OPUS: Rocket of Whispers (Switch)
Pizza Connection 3 (PC)
Sol Divide: Sword Of Darkness (Switch)
Slayaway Camp: Butcher's Cut (Switch)
World Heroes 2 JET (Switch)
March 23rd
A Way Out (PC, PS4, XB1)
Ash of Gods: Redemption (PC)
Castle of Heart (Switch)
Detective Pikachu (3DS)
MLB The Show 18 (PS4)
MX vs ATV All Out (PS4, XB1)
Ni no Kuni II: Revenant Kingdom (PC, PS4)
Western Press (XB1)
Enjoyed this article? Share it!