Clan Support Has Been Added To Old School RuneScape
A fun new addition has been added to Old School RuneScape this past week, as Jagex devs have installed Clan Support into the game. This has been one of the most requested and anticipated updates for the game's fanbase as the new content adds in several features and official support to the old-school way the game used to be played. The way Clans works is that it will enable players to group up and play the game together, while also having the ability to compete against other rival clans in a brand new extension to the end-game content. The update also brings with it the Clan Hub, which is in a corner of the Grand Exchange. The hub is a dedicated location for all Clan-related activities and will help you manage them with things like forming, finding, and managing newly formed clans of up to 500 players. We have more info on how the Clans system will work below.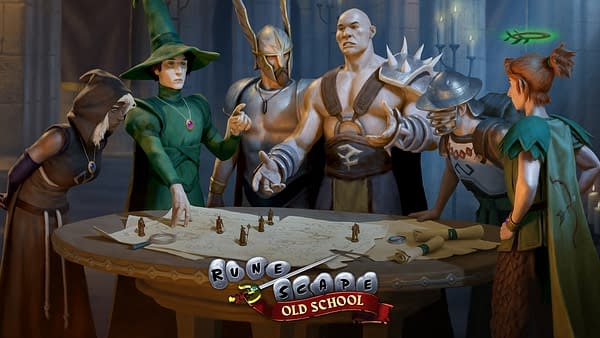 To support both newly forming clans and long-time communities registering their clan in-game, dedicated Clan menus, a recruitment board, and a variety of other valuable tools are included to make organizing a Clan as simple as possible. Once you've got a clan full of adventurers, you'll be able to assign them dedicated ranks to form a hierarchy of players. Clans can choose to either use military-style ranks or rename them using other RuneScape-related themes such as ore and gem tiers. Once a clan is formed, they'll need a place to kick back – enter the Clan Halls. Halls are a private area for clans, which can also be opened to guests.

"Clans are instrumental in bringing players together to create compelling and wholesome stories to tell. Today's Clans update provides the perfect opportunity for every Old School RuneScape player to develop existing relationships, build new ones, and share exciting experiences with like-minded individuals in our amazing community. Whether it's learning the ropes during your first venture into the world of Gielinor, cornering the market in the Grand Exchange, or taking on challenging endgame PVE and PVP content, Clans allow you to do so with others who have similar goals," said Rob Hendry, Executive Producer, Old School RuneScape.