Control Is Getting A Vinyl Soundtrack Release From Laced Records
Remedy Entertainment, 505 Games, and Laced Records have come together to release the soundtrack for Control on vinyl. The soundtrack will be comprised of 16 tracks recorded by BAFTA award-winning composer Petri Alanko (Alan Wake, Quantum Break) and G.A.N.G. award-winning composer Martin Stig Andersen (Limbo, INSIDE, Wolfenstein.) Apparently, the soundtrack was created in some very weird ways, which included a burned piano and a coffeemaker. The soundtrack will come in this lovely black sleeve with red and black wax vinyl records to highlight the color scheme to the video game's artwork. The album can be pre-ordered today for $35 and will ship sometime in September 2020. You can read more about what went into making the soundtrack below and the details of the release below.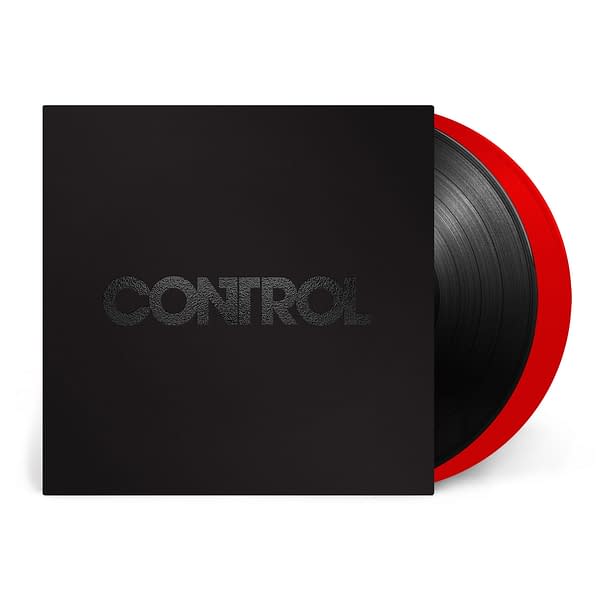 Control has been showered with praise for its rich atmosphere, architecture, design, and immersive audio. The soundtrack team — comprising long-time Remedy collaborator Petri Alanko and Martin Stig Andersen — was awarded Outstanding Achievement in Original Music Composition (Academy of Interactive Arts & Sciences D.I.C.E. Awards.) Among other sonic experiments, Alanko recorded a coffeemaker and burned a piano in order to find unique sounds for his smouldering pieces for Control. Co-composer Andersen has also built a reputation as a dark wizard of audio, going to similarly extreme lengths to create and process sounds that add menace and depth to game worlds. The pair have created an unsettling and shadowy score that perfectly complements the mysterious setting of The Oldest House. 16 tracks, specially mastered for vinyl, will be pressed onto two audiophile-quality, heavyweight 180g discs in black and red. These will be housed in a deluxe cardboard gatefold sleeve, with artwork created by the teams at Remedy and Laced Records.