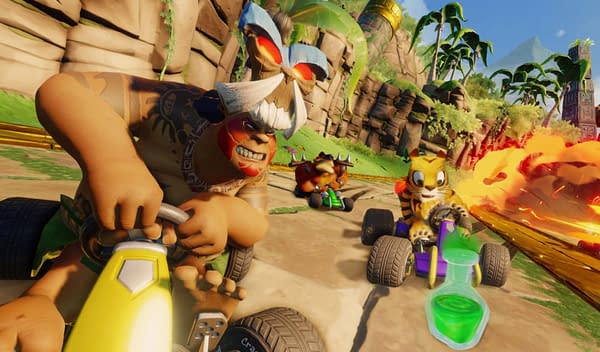 At PAX East this morning, Activision Blizzard has announced that all thirteen tracks from Crash Nitro Kart have been remastered for Crash Team Racing Nitro-Fueled. Which means, CTRNF will get remastered versions of all thirteen Crash Nitro Kart tracks alongside the Crash Team Racing tracks for 31 total. Alongside the tracks, remastered karts, battle arenas, and battle modes from the original Nitro Kart will be included.
Some changes have been made to the CNK tracks so that they fit with the original Crash Team Racing experience, which is the basis for Crash Team Racing Nitro-Fueled.
If you want to take a gander at the game, or test your skills against fellow gamers and the notoriously brutal Crash Team Racing AI, you can check out a demo build of Crash Team Racing Nitro-Fueled at the Sony Booth (#16031) at PAX East this weekend. The PAX demo will include two fan-favorite Crash Team Racing tracks: Papu's Pyramid and Sewer Speedway alongside two remastered Crash Nitro Kart tracks: Clockwork Wumpa and Electron Avenue.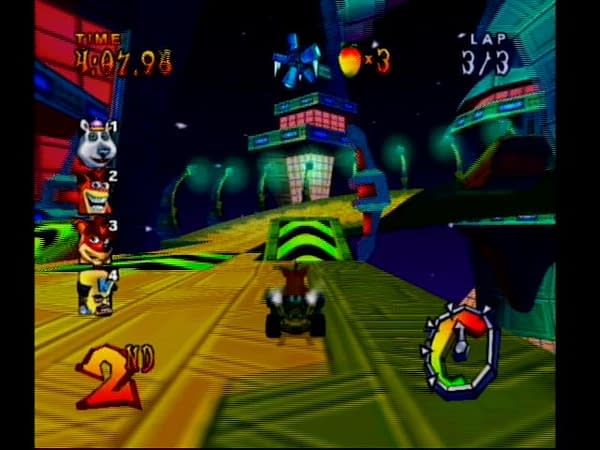 "Since the very beginning, we've said we're giving fans a whole lot more in Crash Team Racing Nitro-Fueled," said Thomas Wilson, co-studio head at Beenox. "As fans, we know the important role that Crash Nitro Kart plays in the Crash franchise among the community, so we're thrilled to be remastering the tracks, karts and even the battle modes to give players an awesome Crash Team Racing Nitro-Fueled experience."
PlayStation owners will get some exclusive retro content once the game launches with retro Crash, Coco, and Cortex character skins, their retro karts, and a special retro track. PlayStation players who pre-order will receive an exclusive PlayStation-themed sticker pack for their in-game karts.
Both the standard and Nitros Oxide versions of the game are available for pre-order now.
Enjoyed this article? Share it!