Crunch Culture and Gender Discrimination at NetherRealm Studios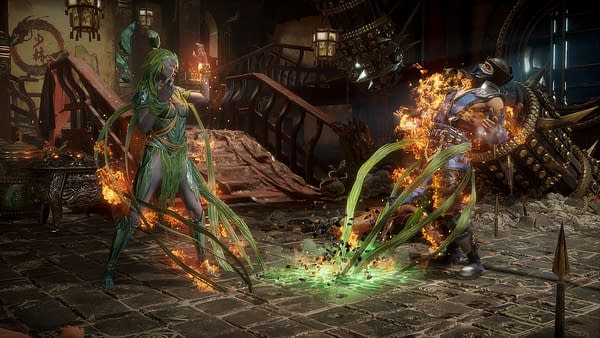 According to recent reports, not only were devs at NetherRealm Studios dealing with the epidemic "crunch culutre" of development for Mortal Kombat 11, but also gender discrimination and a toxic workplace environment. The allegations come from current and former devs who spoke to Variety about the hostile working conditions on Warner Bros.' latest fighting game.
The crunch culture reports are, unfortunately, somewhat standard at this point with several employees citing 100-hour work weeks, low pay, and extreme overtime. The gender discrimination on the other hand, while not unheard of at game dev studios, are equally troubling.
From Variety:
Reports of low pay and the crunch of extreme overtime as workers tried to finish the game on time initially surfaced about NetherRealm Studio on social media earlier in April, but those issues appear to be symptomatic of a long-term poisonous work culture at the studio, according to seven people who spoke to Variety — five of whom asked that their names not be used for fear of reprisals.

The sources — a mix of current and former full-time employees and contractors — talked of gender discrimination and "loud, obnoxious, super toxic" co-workers. The common thread among all the sources was that they said they felt the pressure to work long hours came with the threat of being replaced or denied a chance at a more desirable position or better pay.
NetherRealm responded to Variety's reports by stating that they would be looking into the allegations, and provided a statement:
"At NetherRealm Studios, we greatly appreciate and respect all of our employees and prioritize creating a positive work experience. As an equal opportunity employer, we encourage diversity and constantly take steps to reduce crunch time for our employees. We are actively looking into all allegations, as we take these matters very seriously and are always working to improve our company environment. There are confidential ways for employees to raise any concerns or issues."
According to one current employee, much of the crunch time came after the MK Day marketing event back in January, which put the studio behind schedule by a significant margin and they've been playing catch-up ever since.
While MK Day put devs well behind schedule, such marketing events have become more and more common as ways to get early press previews of games in order to hype pre-orders. And with content creators as well as regular press now involved in those events, they stretch on for significantly longer than they used to. Its entirely possible NetherRealm isn't the only studio affected by the demands of marketing games over, well, developing them.