Dark Horse and Blizzard to Debut StarCraft: Soldiers at NYCC
The StarCraft universe is going to get an expansion from Dark Horse Comics this year as they will debut StarCraft: Soldiers at New York Comic Con this year. The new series is going to be headed up by writers Jody Houser (Stranger Things, Star Wars) and Andrew R. Robinson (Overwatch Anthology), with artwork provided by Miguel Sepulveda (Lone Wolf 2100: Chase the Setting Sun, Red Lanterns), colorist Michael Atiyeh (StarCraft: Scavengers, World of Tanks: Citadel), and letterer Steve Dutro (The Fifth Beatle: The Brian Epstein Story, Plants vs. Zombies). Here's a quick description of the comic: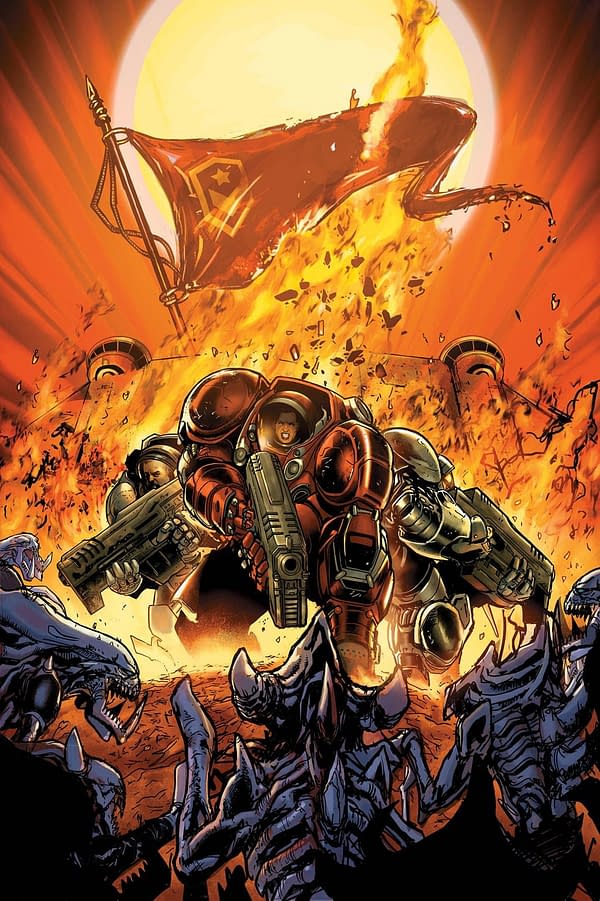 In StarCraft: Soldiers, recently graduated Lieutenant Shivani Singh is eager to defend the Dominion on the front lines. But after she's posted on the faraway planet of Cavir, she realizes that it will take more than good grades and confidence to survive on the edge of zerg space.
It's a pretty interesting take for the series as they're basically stepping as far away from the primary conflict and putting a new title out amongst the stars. Those who have been enjoying StarCraft: Scavengers might get a kick out of a change of pace. More will be revealed at NYCC, but the official release date is currently set for January 23rd, 2019.