Dark Souls Remastered Confirmed for Nintendo Switch Release
The news was kinda already out there, but today, Nintendo confirmed via their Nintendo Direct presentation that Dark Souls Remastered will be coming to the Nintendo Switch on May 25th. Below is the trailer for the release along with the official description that came out, including the amiibo figure that will be sold along with the title as well as a separate item, doing the sun pose as best it can. Enjoy for now until the network test launches sometime in the next couple months.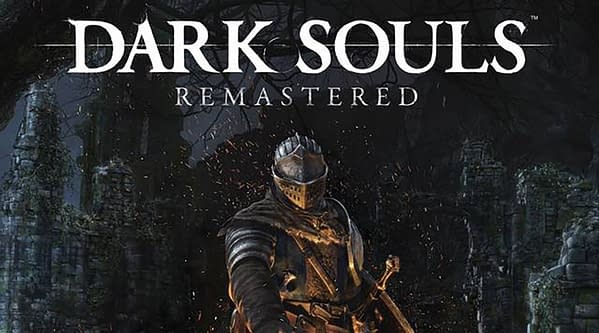 The remake of the genre-defining and beloved original Dark Souls game launches for Nintendo Switch on May 25. On the same day, an amiibo figure based on Solaire of Astora will also be released. By tapping this amiibo, the popular "Praise the Sun" gesture can be used with reckless abandon from the start of the game. (The gesture can also be obtained through regular gameplay.) Players who want to take the game for a spin can participate in a "network test." The free network test launches in Nintendo eShop, and will allow players to download and play a part of Dark Souls: Remastered before it launches to try out the gameplay and unique online features. More details about the network test will be revealed soon.