Dead By Daylight Launches New "Betrayal" Archives Tome
Check out the all-new Archives Tome for Dead By Daylight, as well as new Resident Evil additions to the game with the latest outfits.
---
Behaviour Interactive has launched a brand new Archives Tome for Dead By Daylight, as they get medieval with the new Betrayal storylines. The content will take you down darker paths of the latest addition to the game as you explore more history about The Knight. The team is also still running their Lunar New Year event and has added new content in the form of Resident Evil skins you can get during this time. We got all the info for you below, as these will be running for the next few weeks.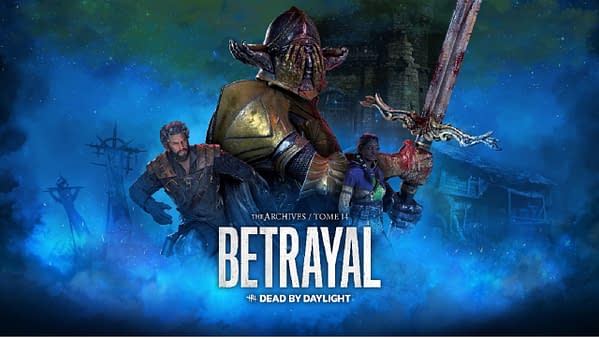 Dead By Daylight – Tome 14: Betrayal
Fresh off Forged in Fog's November release, Tome 14: Betrayal continues the compelling tale of its medieval characters. Players are invited to follow Tarhos Kovacs, also known as The Knight, as he rejects the chivalric code for a path of blood and power; then descend into madness with Vittorio Toscano, a Survivor doomed to eons wandering The Entity's Realms. New Rift challenges focused on the Power and Perks of these spotlighted characters are designed to help fans master their gameplay, while cosmetic rewards spread the medieval theme throughout the Dead By Daylight roster.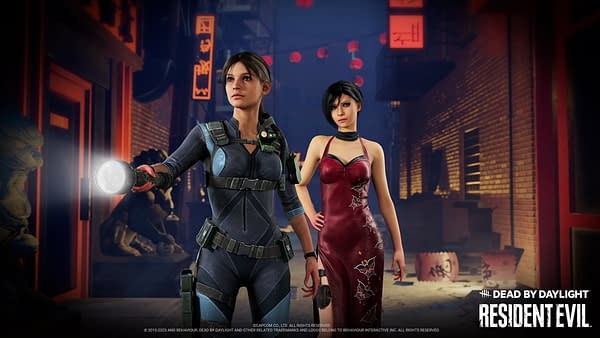 Lunar New Year Event
The Year of the Rabbit is upon us, and Dead By Daylight is celebrating with The Moonlight Burrow in-game Event. Not only will The Entity's Realm be swimming in seasonal decorations but boosted Bloodpoints and themed Cosmetic rewards are also up for grabs. New rabbit-themed Paper Lanterns scattered throughout the Trials will give players a speed buff when triggered, and everyone's favorite hidden Red Envelopes are back, waiting to grant amazing Cosmetics and Bloodpoints.
Resident Evil & Lunar New Year Collections
Available January 24th, Dead By Daylight will release two new Collections, with more soon to come. First, one of horror gaming's premiere franchises gets in on the celebrations with the Resident Evil x Lunar New Year Collection, featuring both fashionable and tactical Very Rare Outfits for Jill Valentine and Ada Wong, as well as a Legendary Outfit transforming The Blight into the "First Form G" once known as William Birkin. The Moonlight Burrow Collection is also on hand to deck Feng Min and Vittorio Toscano out in dazzling ensembles befitting a Lunar New Year's celebration in The Fog.