Russian indie game company AY Games has announced that Deck of Ashes will officially release on June 9th of this year. Deck of Ashes will release to the Steam website for digital download.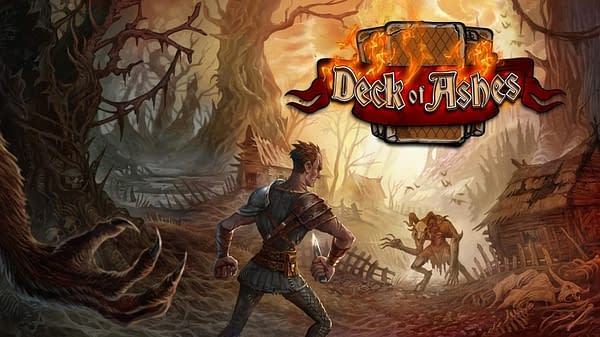 Deck of Ashes is a card-game with major role-playing and adventure game elements to it. In order to better teach the game's rules and mechanics to newcomers, the developers have created a series of "diaries" which will explain the game, the developers' inspirations and process, and reveal the bonuses for picking the game up on day one!
Some major features of this game include:
Creative deck-building – collect combat cards that fit your unique playstyle and crush the enemy!
Unique hand-drawn eerie art style.
Dynamic dark fantasy world – travel through a procedurally generated, changing world in search for cards, supplies and glory!
Various biomes that harbour different monster classes – each biome affects the gameplay and offers a unique set of opponents!
Survival and resource management – you have limited opportunities to restore health or spent cards, so use them wisely!
Camp – strategically improve your base depending on your style of play.
Permadeath – unless you use the help of dark magic, then when you die, you die for good.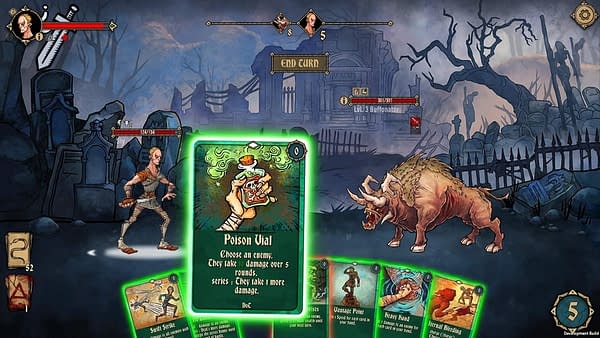 You can find the official trailer below!
Certainly, a card-centric indie game such as this will attract fans of various existing card games such as Magic: The Gathering. Games such as Darkest Dungeon, as mentioned in the first Diary entry by the developers, were a big influence on the overall look and feel of Deck of Ashes as well.
What do you think of this indie game's look and design so far? Does Deck of Ashes look engaging to you? Let us know your thoughts and opinions in the comments below!
Enjoyed this article? Share it!