Deino is the December 2021 Research Breakthrough in Pokémon GO
Could this be the best-ever Research Breakthrough in Pokémon GO history? Niantic has announced details for December 2021's content, including the incredibly rare Dragon/Dark-type Pokémon Deino in the Research Breakthrough box. Let's take a look at this incredible Deino feature along with the month's Spotlight Hours.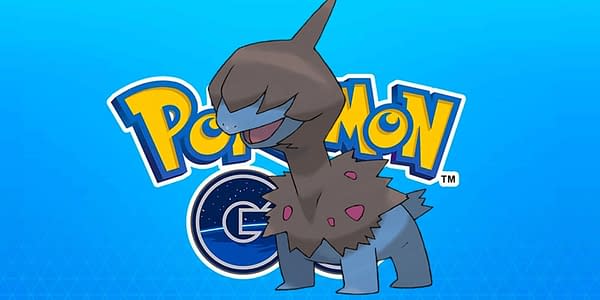 The following details were announced today on the official Pokémon GO blog:
Research breakthrough encounter: Deino will be featured starting Wednesday, December 1st, 2021, at 1:00 PM PST until Saturday, January 1st, 2022, at 1:00 PM PST. What I'm wondering is… can it just stay forever? Please?
December 2o21 Spotlight Hours:

December 7th from 6 PM – 7 PM: Electabuzz with double transfer Candy
December 14th from 6 PM – 7 PM: Magmar with double evolution XP
December 21st from 6 PM – 7 PM: Snover with double catch XP
December 28th from 6 PM – 7 PM: Cubchoo with double catch Candy
To say that Deino is an exciting feature in the Research Breakthrough box is an understatement. Pokémon GO used to refer to this weekly box as the Legendary Research Breakthrough, as it featured… well, Legendary Pokémon. This has not been the case for some time, with the last instance of Legendaries in the box being December 2019. In 2020, the box started including a rotating selection of species, some even being standard spawns. Deino, though, is rare enough that it will likely be considered by many, including this trainer, to be a better feature than even Legendaries. Deino can be encountered in its Shiny form, so cross your fingers, make your offerings to Arceus, and be sure to open those boxes weekly.
In addition to this Research Breakthrough news and Spotlight Hours in Pokémon GO, Niantic has also announced the release of Shiny Reshiram, Zekrom, and Kyurem rolling out during the month of December. Stay tuned for breakdowns of the upcoming events happening during the month, including a Dragon-themed event, the annual Holiday celebrations, and more.