Posted in: Frontier Foundry, Games, Indie Games, Video Games | Tagged: Deliver Us Mars, Frontier Foundry, indie games, KeokeN Interactive
---
Deliver Us Mars Receives New Countdown Trailer
A new trailer for the game Deliver Us Mars sounds down the eventual release for the game happening next month.
---
Frontier Foundry and KeokeN Interactive have released a new trailer for Deliver Us Mars that serves as a countdown to the game's release. The game is already highly anticipated due to the fact that it's a sequel to a popular indie title in Deliver Us The Moon, but now we have another good look at the game with this latest trailer as we make our way to the February 2nd release date. Enjoy the trailer below!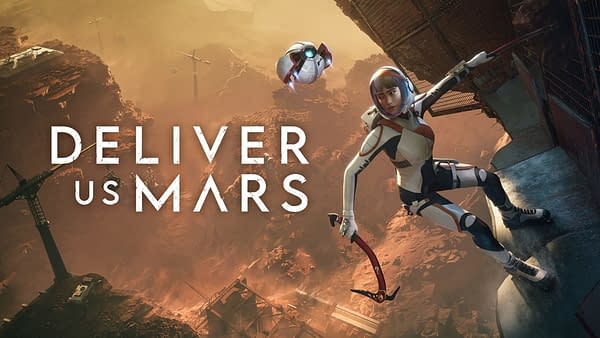 "Sequel to the award-winning Deliver Us The Moon, Deliver Us Mars is an atmospheric sci-fi adventure offering an immersive astronaut experience. Explore new frontiers on a suspense-fuelled, high-stakes mission to recover the ARK colony ships stolen by the mysterious Outward. Ten years after the Fortuna mission, humanity is closer than ever to extinction. After a mysterious distress call from Mars, Earth's youngest astronaut Kathy Johannson joins the Zephyr and its crew on one last mission: to recover the ARK colony ships stolen by the mysterious Outward, and with them, ensure the survival of the human race.
Board the Zephyr as you journey from Earth to the surface of Mars. Traverse and endure its harsh and unforgiving terrain as you quest to discover the secrets left behind by Outward. Use both brains and brawn to overcome mental and physical challenges, find the ARKs, and uncover the motivations of those behind the distress call that brought you here. Experience a highly polished and absorbing narrative experience packed with engaging gameplay. Every moment is handcrafted, delivering a suspense-filled, emotion-fuelled narrative alongside music from award-winning composer Sander Van Zanten, state-of-the-art motion capture, stunning graphics and real-time ray traced shadows and reflections, powered by Unreal Engine."
"Both Kathy and Claire were abandoned by their father, Isaac, years earlier as he joined the organization known as Outward in their journey to Mars – leaving the rest of mankind behind to suffer on a dying planet. In the present day, Kathy and Claire follow in his footsteps to Mars, but both bring their own baggage to the mission. While Kathy misses Isaac and seeks closure for their relationship, hoping to find him alive on the Red Planet, Claire deeply resents her father for leaving his family behind and has anything but reconciliation in mind. Despite this, both sisters have the same goal: bring home the ARKs, enormous spaceships which are capable of reversing the Earth's climate change-induced environmental decline. Their relationship forms just one plotline within Deliver Us Mars' rich and complex narrative, which firmly builds on developer KeokeN Interactive's work on Deliver Us The Moon, the first game in this series."
---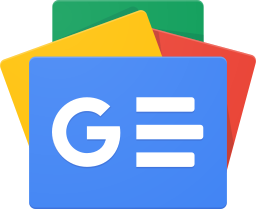 Stay up-to-date and support the site by following Bleeding Cool on Google News today!