Destiny's Lore has Been Collected into a Neat Looking Book
Bungie has announced that it will be collecting a bunch of Destiny's lore together and curating it into a series of physical books.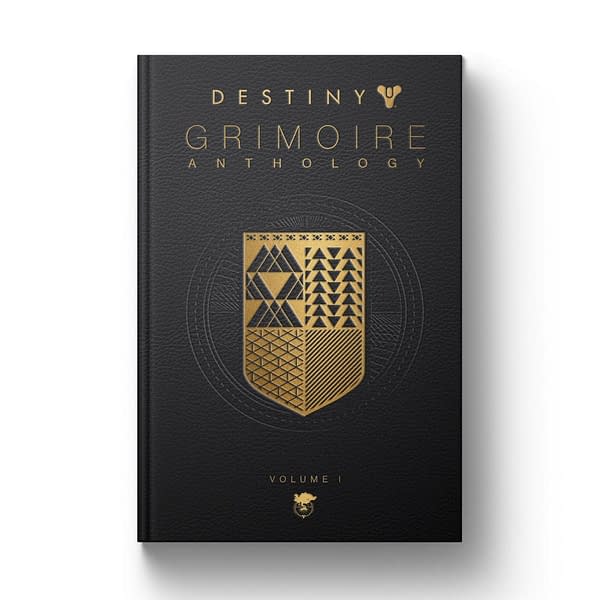 Anytime something about Destiny's story gets brought up, it is inevitably met with huge scoffs. The franchise's relationship with narrative has always been patchy, especially when it comes to the core questlines. If you don't go looking for it, it's easy to toss aside any story content in the game as incredibly light. Although, the lore of Destiny remains some of my favourite. If you do the work, looking through old Grimoire cards and item descriptions, the universe is packed to the brim with fascinating sci-fi concepts and questions. The problem is, it has always been ancillary and ultimately, difficult to find if you didn't know where to look.
That's why this is such a cool little announcement. If you are a lore nerd, or if you are genuinely curious about the stories the games are telling under the surface, Bungie has announced that it will be releasing a new Grimoire Anthology series. This will bring together, curate and repurpose these lore stories into a readable form and wrap it up in lovely looking binding. There is only one volume announced right now, but undoubtedly more will come in the future. The book is currently set for a Fall 2018 release and will sell for $24.99. You can go and pre-order your own right here if you want. The listing says:
Until now, the myths, mysteries, and machinations of the Destiny universe were found hidden throughout the worlds – enticing threads that hinted at a greater tapestry. The Destiny Grimoire Anthology weaves tales from multiple sources together for the first time, casting new light on Destiny's most legendary heroes, infamous villains, and their greatest moments of triumph and tragedy.
This is really exciting for the lore community who have been having some major grievances with the game of late. While Destiny 2 has tried to right the ship and go back to pleasing fans, certain aspects of the game have been getting twisted to get it back on track. The continuity of the lore was certainly one of those aspects. On a broader scale, here's hoping this is Bungie doubling-down on a commitment to the lore and making sure it tells awesome new stories and mysteries in the future.