The second game of the short Devolver Digital presentation at E3 came to us in the form of My Friend Pedro, a new platformer shooter from Dead Toast Entertainment. On the surface, the game basically looks like what would happen if Deadpool learned how to do ballet and went on a killing spree in a new costume where he favored the color yellow. You're basically jumping all around in slow-motion trying to shoot everyone in sight with a pair of uzi's while trying not to get hit yourself. Oh, and it has something to do with a banana, but we can't figure out what that has to do with it yet, so feel free to guess in the comments.
You can get a full look at the E3 trailer below along with the game's official description. We hope to get a chance to play it this week and let you know whether the mayhem is awesome or not.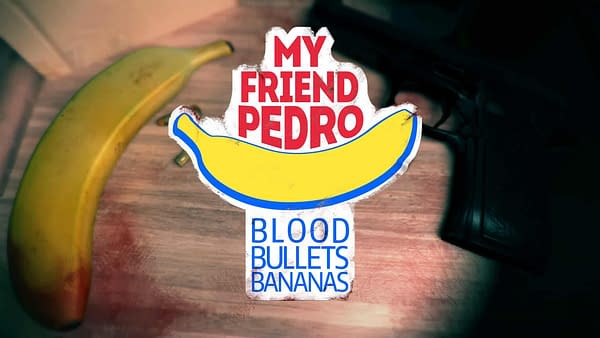 My Friend Pedro is a violent ballet about friendship, imagination, and one man's struggle to obliterate anyone in his path at the behest of a sentient banana. The strategic use of split aiming, slow motion, and the stylish window breach create one sensational action sequence after another in an explosive battle through the violent underworld.
Enjoyed this article? Share it!