Dicey Dungeons Confirms Early February Release For PlayStation
PlayStation fans will soon be able to get in on the action with Dicey Dungeons, as the game will be released on February 6th.
---
It was confirmed this week that Dicey Dungeons would finally be making its way over to PlayStation consoles as the game comes out next week. The indie title from Terry Cavanagh, Marlowe Dobbe, and Chipzel has been an indie hit on PC for a couple of years now, with occasional updates giving players more content. The PS4/PS5 version of the game will essentially be the most complete edition of the game, with all of the updates and patches included over time. You can see how the game will play in the latest trailer below before it comes out on February 6th.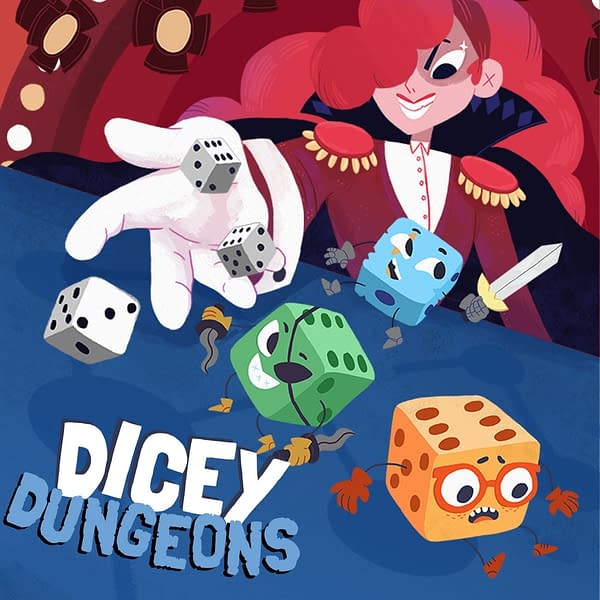 "In Dicey Dungeons, you have been transformed into giant walking dice, and must use your skills to battle to the end of an ever-changing dungeon! Play as one of six different characters, each with its own very distinctive playstyles and abilities. Fight monsters, find better loot, and level up your hero in this lighthearted deck-building roguelike. On each turn, thoughtfully balance your carefully planned strategy against the unknown of a dice roll – adapt your move to maximize your opportunities and minimize damage."
"Learn, explore, and master each character's unique playstyle, ranging from the Thief, who gets to steal a random piece of enemy equipment every turn, to the Witch, who builds up a spellbook to summon powerful equipment, to the Robot, who gains dice by playing a push-your-luck blackjack game. Learn the nuance of each character class, while uncovering which one best fits your optimal playstyle. Balance strategy and planning against chance in an attempt to finally defeat Lady Luck!"
Six wildly different playable classes: Warrior, Thief, Robot, Jester, Inventor and Witch.
Dozens of enemies, ranging from Vacuum Cleaners that want to suck your blood, to creatures from Irish mythology, to suave malevolent snowmen.
A catchy, upbeat and energetic soundtrack by Chipzel (previously, the musician from Super Hexagon).
Beautiful and adorable artwork by Marlowe Dobbe.
Procedurally generated for endless play-throughs.