PlayStack and Maze Theory announced this week when we'll finally see their next sci-fi VR adventure, Doctor Who: The Edge Of Time. We now know the game will officially be released on November 12th, 2019 for PSVR, Oculus Rift, Oculus Quest, HTC Vive, and HTC Vive Cosmos. We also got a few more details about the game and what will be included in it here. We're looking forward to jumping into the TARDIS and finding that swimming pool.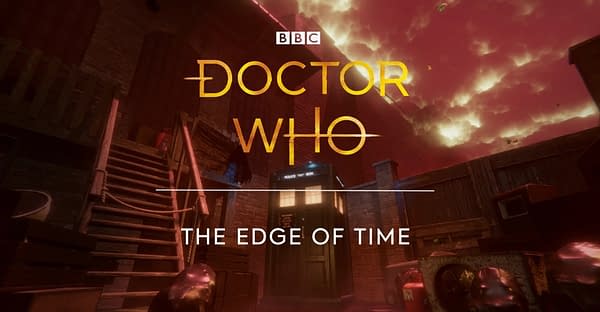 Become part of Doctor Who – a thrilling single-player adventure developed by Sony London alumni (VR Worlds, The London Heist, Blood and Truth), Doctor Who: The Edge Of Time will immerse players in Doctor Who like never before as they travel across space and time to save reality.
Wield the Sonic Screwdriver – with exhilarating moment-to-moment gameplay, wield the Sonic Screwdriver to solve fiendish puzzles and traverse a dangerous universe full of challenges, enemies and wonder.
Stunning cinematic visuals – from the Dalekanium of a Dalek's shell, to the stone-cold terror of a Weeping Angel, experience stunning visuals that bring the show to life!
Doctor Who talent – featuring Jodie Whittaker as the voice of the Doctor and Nicholas Briggs as the voice of the Daleks, in a story written by Gavin Collinson, Digital Producer for Doctor Who and author
Oculus Quest support – experience the next level of immersion with Oculus Quest, as you explore the Doctor Who universe without boundaries in untethered virtual reality
Enjoyed this article? Share it!