Posted in: Games, Mobile Games, PUBG Mobile | Tagged: dolby atmos, Krafton Inc., PUBG, PUBG Mobile
---
Dolby Atmos Has Officially Been Added To PUBG Mobile
PUBG Mobile will now have a bit of a better audio experience as they are now working hand-in-hand with Dolby Atmos.
---
Dolby Atmos made a big announcement for GDC this week as they revealed they are now a part of PUBG Mobile. Specifically, you'll experience a cleaner immersive experience in the game's Arnea Mode, giving you one of the best experiences you'll find in any mobile title. Working with the team at Tencent Games, they have gone out of their way to bring a better experience to the game as a whole, which you'll be able to hear right now. We have more info on it below along with a couple of quotes from today's announcement.
"We're so excited to bring on pioneering Dolby Atmos immersive audio to amplify the player experience," said Vincent Wang, Head of PUBG Mobile Publishing, Tencent Games. "Even more than visuals, sound plays a key role in immersing players in PUBG Mobile to keep them on their toes and in the middle of the action. Players will be able to hear the difference in their games and utilize this to their advantage. We look forward to working with Dolby more in the future to continue bringing technological advancements to players everywhere."
"Dolby is at the forefront of enabling immersive entertainment experiences, and we're excited to bring Dolby Atmos to one of the most recognizable names in mobile gaming," said John Couling, Senior Vice President of Entertainment, Dolby Laboratories. "Players will feel right at the center of the action with Dolby Atmos, as sounds of combat come alive, and players pick up subtle details in their surroundings. This is what gaming should sound like."
"Sound is a core element of gaming, and PUBG Mobile takes its audio to new levels with Dolby Atmos. With Dolby Atmos, players will hear the battlefield come alive all around them with crystal-clear detail. They will also be able to hear potentially game-changing sounds with pinpoint accuracy – like the movement of footsteps of an opponent creeping up on them. Together with vast soundscapes that completely immerse each player, Dolby Atmos will turn each PUBG Mobile match into a hyper-realistic gaming experience."
---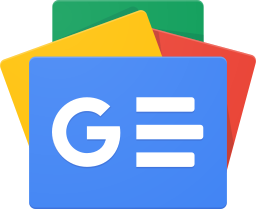 Stay up-to-date and support the site by following Bleeding Cool on Google News today!