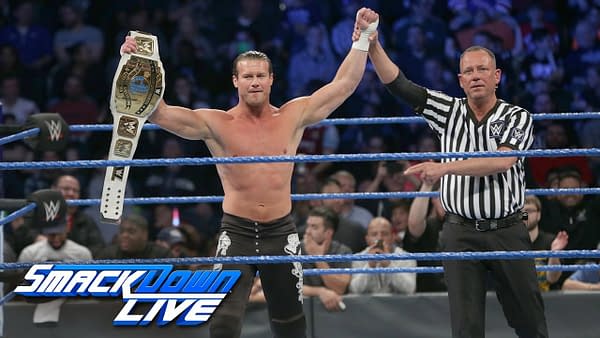 WWE superstar and former Intercontinental Champion Dolph Ziggler is not very pleased with his rating in the latest edition of the company's annual video game, WWE 2K17. The overall ratings are the result of attribute points that determine a wrestler's offensive and defensive capabilities. Ziggler commented on his "85" rating, which "The Show Off" naturally feels is too low.
I don't care about stuff like that, but what a bummer, huh? But I'm a good wrestler, really good. Like if I had to put a short list of both rosters, I would put myself in the top three. As long as the highest number is 85 in the game, what is the highest number? (Brock Lesnar's 94). He can beat me by one, that makes sense. I'll bring it up to em, I got a lot of things to get off my chest about him. We'll talk about it.
Then again, The Miz, who defeated Ziggler fair and square on Tuesday to win the Intercontinental Championship on WWE Smackdown Live, is also rated at an 85. Maybe it's The Miz who should be complaining about being rated the same as Ziggler.
Ziggler's comments come from an interview on Spanish-language wrestling show Planeta Wrestling earlier this month, and were transcribed by Wrestling Inc.
https://youtu.be/ujXvNhUXoHg In addition to his thoughts on the game, Ziggler also named his "dream matches," following on the "Fantasy Warfare" theme of this Sunday's Survivor Series event, which built on 90s WCW superstar Bill Goldberg's appearance in the game to lead to a match between Goldberg and Brock Lesnar on Sunday. Proving he's a true internet smark at heart, Ziggler revealed he'd like to face the Big Bad Booty Daddy himself, The Genetic Freak, "Big Poppa Pump" Scott Steiner.
On this, we have to agree with Ziggler and the entire rest of the internet. WWE, please bring back Scott Steiner immediately, and rate him at 99 in the game.
Enjoyed this article? Share it!