During their investor report earnings call, Electronic Arts was rather quiet about BioWare's Anthem which had a rather shaky launch period, and instead focused on the more successful Apex Legends. However, EA did say that Anthem failed to meet expectations so far.
Regardless, the publisher maintains faith in BioWare, saying "We believe in the team at BioWare, and we also believe in what they set out to achieve with this game…The team is now very focused on continued improvements to the game, and will then bring more content updates and in-game events that will enhance and expand the Anthem experience."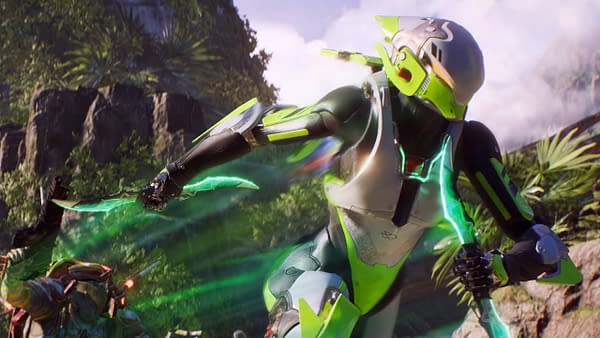 As Forbes points out, EA said essentially the same thing about Mass Effect: Andromeda back in 2017. Which does not bode well. Considering other recent reports indicate that BioWare heads have moved on from the project to Dragon Age 4, things aren't looking great for the co-op shooter. BioWare denies that the studio is ignoring Anthem in favor of DA4, but of course they do.
Now, it is possible for EA and BioWare to pull the game around, just look at Destiny and Destiny 2's post-launch late success stories, but that will require some major overhauling of the game and the release of several features which have been delayed several times post-launch.
That said, some people do like the co-op shooter and will continue to play it. So there is a player base, dwindling though it may be.
Enjoyed this article? Share it!