EA Games Lays Out the EA Sports FIFA 19 Global Series Schedule
Today, Electronic Arts and FIFA laid out the complete esports calendar schedule for the EA Sports FIFA 19 Global Series from 2018-19. While there are no hard-set dates, it does show that with the exception of May '19, there will be two major events happening somewhere in the world every month, leading to the FIFA eWorld Cup happening next summer. We have a few quotes from the press release sent out today as well as the calendar as-is, as the company is currently taking signups for competitions.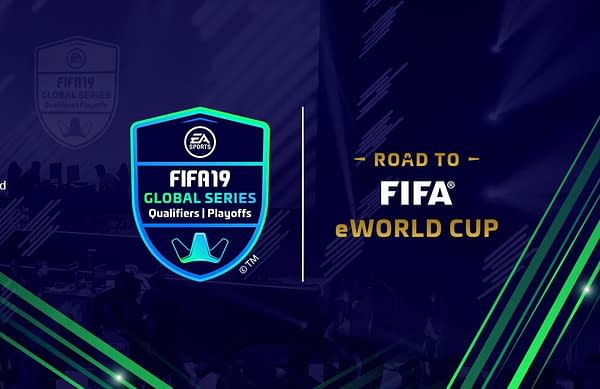 "The growth of competitive FIFA is both exponential and undeniable," said Todd Sitrin, SVP and GM of the EA Competitive Gaming Division. "On the heels of the global phenomenon that is the EA SPORTS FIFA 19 launch, the scope of the EA SPORTS FIFA 19 Global Series illustrates competitive FIFA's rapid rise and solidifies its status as a tier one competitive franchise. This past season, we smashed all the previous viewership and engagement records for competitive FIFA, and we are excited to do the same again in the coming season."

"Competitive FIFA captivates millions of fans around the world, and its unique connection to the world's game presents new and innovative ways to uniquely connect football fans around the world," said Luis Vicente, Chief Digital Transformation & Innovation Officer at FIFA. "We're thrilled to continue our longstanding partnership with EA as we aim to push e-Football to new heights and to new audiences."

"Building upon last season's success, we wanted to give more players around the world the opportunity to compete in the EA SPORTS FIFA 19 Global Series, as well as elevate the profile of the superstars of FIFA," said Brent Koning, EA SPORTS FIFA Competitive Gaming Commissioner. "Every detail of the competitive ecosystem is thoughtfully and strategically crafted to increase its engagement and entertainment for spectators, as well as accelerate our ultimate goal of making stars of all our players."