SNK has released the latest DLC character trailer for Samurai Shodown, as we are all introduced to the quick and deadly blade of Shizumaru Hisame. A returning face to the series who was first introduced in Samurai Shodown III, Hisame looks like a young teenager but he fights like a skilled practitioner. The demon child can't even remember who he is, so he just named himself after his own sword. And don't let the nickname fool you, it's more than a moniker as his eyes glow green with some of his deadly strikes. Hisame will be added to the game free on September 17th as part of a series of free DLC characters on the way. Enjoy the trailer, bio, and screenshots below as he enters the fray next week.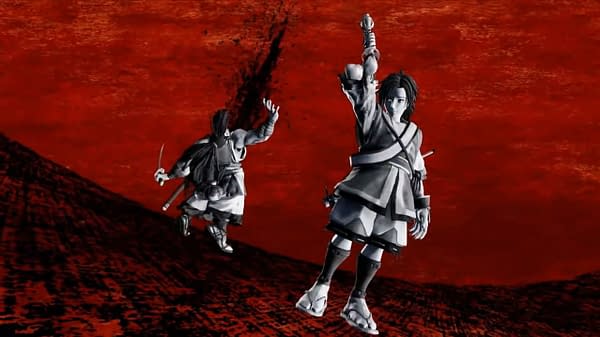 Having lost all memory from his past life, Shizumaru is on a journey of self-discovery in search of a husband and wife who once took care of him. Traveling across Japan, Shizumaru Hiame avoids conflict and rarely draws his sword by his own will, but anyone who forces him to engage with his sword will awake the demon that lies dormant within him!
Enjoyed this article? Share it!