EA Play Will Return During E3 2018 To Hollywood
Electronic Arts have made it a point to almost entirely avoid all of the pre-pre-pre-E3 hype that takes over random venues and says little to nothing until the real press conferences start by throwing their own event called EA Play. Today, the company revealed that the event would return to E3, happening from June 9th to the 11th at the Hollywood Palladium. Tickets have yet to go on sale for the event, but the company has already teased some awesome titles that are going to be featured that will probably sell the event out.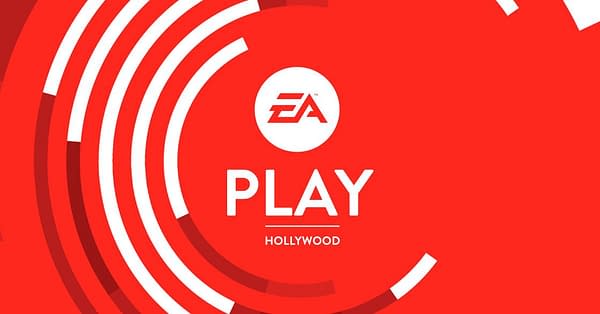 According to their website, the big game that will probably attract the most attention is Anthem, which they revealed will be at EA Play as a playable demo. The company is also bringing in the next installment of the Battlefield series, which they haven't revealed a lot about and we're sure will change in the weeks and months to come now that the word is out. There's also going to be a new set of EA Sports titles available to try out, which we're guessing will be the usual suspects in golf, hockey, and football. The Sims 4 will also be added, for some reason. And finally, a set of mobile games will be on hand to try out. Fingers crossed we'll see a lot more info come out about this before the week before it happens.