Ed Boon Says Someone Should Reboot "Virtua Fighter"
Ed Boon, the co-creator of Mortal Kombat, threw out a tweet this week that got a lot of people talking as he wants to see a fighting game franchise rebooted. No stranger to fighting game franchises, Boon has seen many a title come and go throughout his career. And while there are plenty of games that probably deserve to be retired and go the way of the Atari Jaguar, there are a few out there that should probably be brought back. Boon himself posted a tweet this week agreeing with us in that sentiment, with six simple words. "Someone needs to reboot VIRTUA FIGHTER."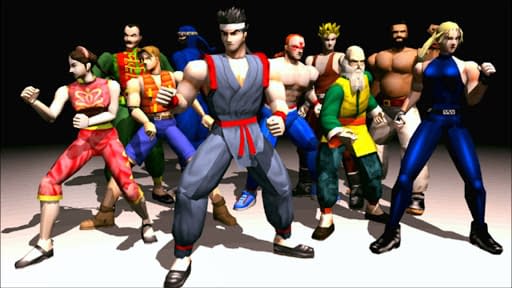 Of all the fighting games to pick, that's one hell of a choice! Virtua Fighter was one of the earliest games to succeed in having a 3D combat environment, both as an arcade fighter and a console release. The franchise saw several releases but had five primary games since it launched in 1993. The last proper game to come out for the series was Virtua Fighter 5: Final Showdown back in 2012, and since then the game has had little fanfare beyond retro tournaments and occasional cameos like seeing Akira Yuki in Super Smash Bros. Ultimate. The IP is owned by SEGA, who has really made no movement toward rebooting or even making a sequel to the franchise in over seven years. Maybe seeing Boon's tweet and the fandom behind it will change their minds?