"Enchanted Portals" Being Slammed Online As A "Cuphead" Ripoff
Xixo Games Studio are finding themselves in a proverbial hotseat today on social media over the art style and level design of Enchanted Portals. There's nothing wrong with making a video game in a certain style… unless your style looks so close to another that it comes off like a copy. Which is exactly what everyone seems to be pointing at today as the game appears to be a ripoff of Cuphead.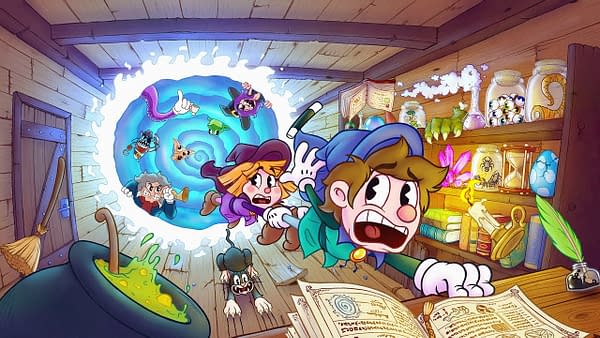 The company released a brand new trailer this week for the game, showing off the art style, storyline, and some of the levels you'll be fighting in. You play as two rookie magicians who, while cleaning up one day, get themselves into some mischief. Now roaming from portal to portal, they must retrieve the pages of a magic book and somehow get back safely. Many were quick to point out that the design itself looks like a bad flash game version of Cuphead, and even made comparisons to some of the levels and villains.
What are your thoughts on the game? Is Enchanted Portals a total ripoff of Cuphead, or is this simply a case of similar art styles clashing? Tell us in the comments below.