"Marvel Future Fight" Receives A Bunch Of X-Men Updates
Netmarble has decided to upgrade some of the X-Men in Marvel Future Fight with some new costumes and upgrades to the game. Along with the Danger Room that came out in September, you now have Phoenix Five costumes for Namor and Magik, along with the Realize Potential functionality for Magik. Here's some added info on today's update, including a discount on some gear.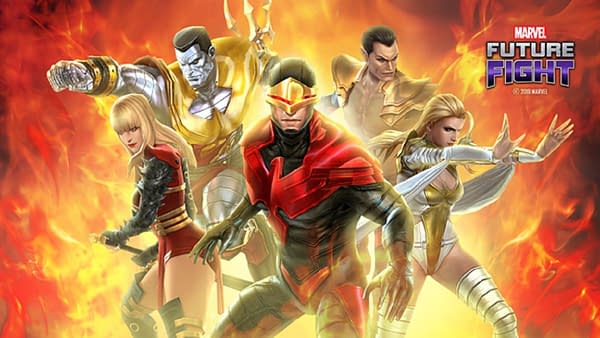 The Danger Room is a brand-new real-time player versus environment (PvE) dungeon where players enjoy 3 vs 3 battles by fighting in teams of pre-selected weekly Super Heroes to defeat the designated boss first. After clearing Chapter 3-5 [Dark Distance] in Story Mode, new Agents may enter The Danger Room to experience new real-time battles, a diversified reward system, and the opportunity to earn X-Genes easily and engage with Tier-3 characters on a weekly basis.

To celebrate new Phoenix Five uniforms, you will see all uniforms 40% discount from October 1-7. On October 1-9, Agents can participate in the X-Men vs. Inhumans Faction Battle, where the player's actions on the field, collectively add to the points of their faction to determine if they win or lose. Rewards, including Colossus, will be sent based on ranking and participation in the event.