Epic Games is Getting Sued Over Fortnite Llama Loot Boxes
A parent of an underaged Fortnite player has sued Epic Games in California this week over the original llama loot boxes, claiming they were unfair and deceptive. The Verge broke the news and has the complete court document if you'd like to read it, but the short version is that the mother claims the original llama shaped blind boxes from Fortnite's original version of Save the World mode tricked players out of money and were deceptive because you didn't know what you were purchasing beforehand. Epic Games has since done away with the way the boxes originally worked, but since the damage has been done with this particular parent's child, she's suing for reimbursement claiming the boxes were "deceptive" and "predatory". Part of the complaint even reads "Plaintiff did not receive that desired loot and never had a realistic chance of doing so".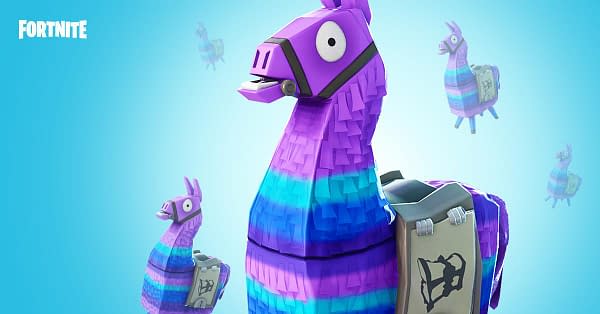 It's going to be an interesting case since we're pretty sure the user agreement you have to agree to before playing the game covers Epic from any wrongdoing, and they might be able to get out of this lawsuit simply by saying the parent and the kid should have read the agreement before playing the game and hooking up a credit card to the account to purchase boxes in the first place. Then again, there are a lot of people looking for a reason to get a focus on loot boxes as a form of gambling in the U.S. and want them to be done away with entirely, so don't expect the attorneys for this one to just roll over if it gets dismissed. Ultimately, no one knows how a California court will rule in this matter, so this is going to be one of those wait-and-see cases.