The second game that we got to have a little bit of fun with at PAX West 2019 from 505 Games was Journey To The Savage Planet. The demo we played was a bit of a co-op adventure as you explore a planet filled with alien creatures you've never dealt with before. The premise of all this is pretty simple as you belong to the 4th best exploration company in the galaxy. You go wandering from planet to planet in search of different resources, creature, and materials to determine if it's suitable for humans to inhabit.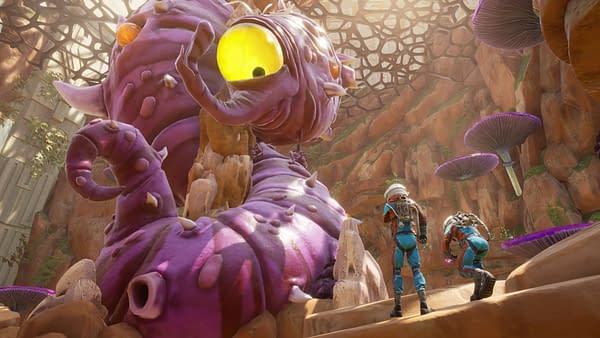 If you get a kick out of the current version of No Man's Sky, then you'll definitely love this as it is everything that game should have been two years ago. Only the twist is that you'll also be doing some puzzle solving along the way to figure out what makes the planet tick. You're not just colonizing, you're figuring out what everything is and whether or not it's a good fit. And you get to do it with a friend, so it's the good kind of exploration. Journey To The Savage Planet will be coming out sometime in early 2020 for PS4, Xbox One, and as an Epic Games Store exclusive for PC.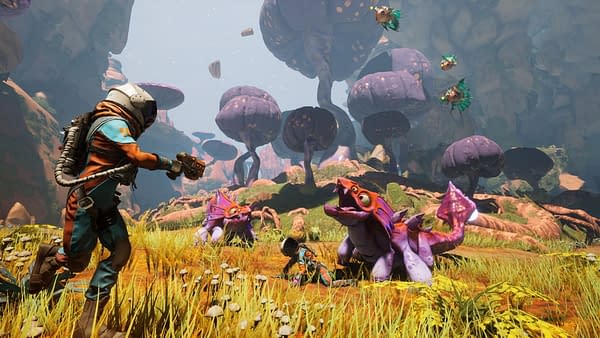 Enjoyed this article? Share it!