Exploring The New Gear My Arcade Brought To E3 2019
Every year that we go to E3, we love checking out all of the new gear that My Arcade has to show off, and this year was no different. The company was kind enough to give us all of these photos of what they had to bring, but we're primarily going to discuss all of the new stuff on the table. Starting here with the Retro Champ, which is a portable game console that plays both NES cartridges as well as Famicom cartridges. We got to try out a demo of it using both sets of games and man does it play these well. It has a full color 7" screen with 3-5 hours of playtime on rechargeable batteries. Plus a built-in kickstand and it can hook into an HDTV with an HDMI cable as well. If you happen to have My Arcade's Super GamePad controllers, you can hook those up as well and play wirelessly. It also comes with a cleaning kit for old cartridges.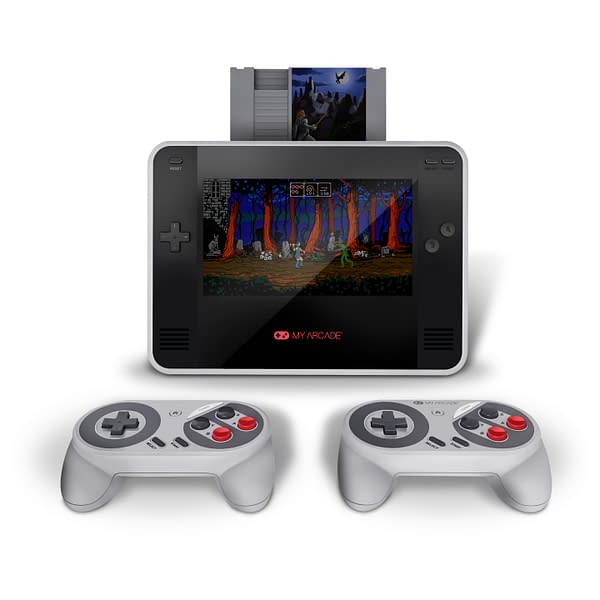 Next up, the company managed to work with Konami and get the license to make the old Contra arcade cabinet with the original version of the arcade game built in. This is their standard arcade version where it runs either on 4 AA batteries or a Micro-USB cable. And all of the graphics are like the original cabinet down to the poor sticker they used to have on the side because some arcade cabinets were built weird.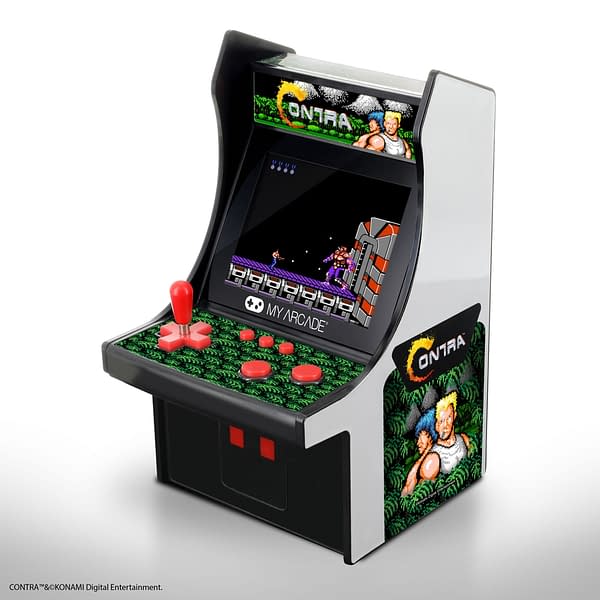 If you'd like to have some Contra in your pocket, they also created a pocket player version of the game, so you have the handheld ability of an old Tiger Electronics system with the capabilities of an NES in your hand. Again, either 4 AA batteries or use of a Micro-USB to power the unit.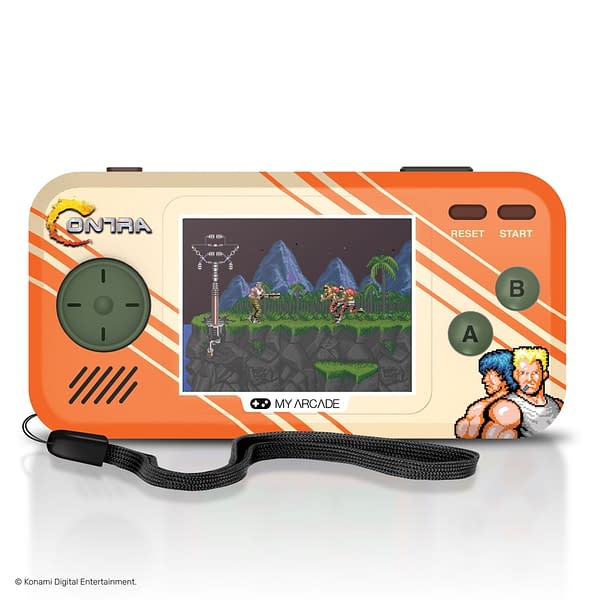 The company also struck a deal to get Space Invaders for their mini arcade setup. Now, this may not be the original design, but it's one that resembles one of the later creations where you simply have a joystick to move side to side while firing with a single button. The artwork on this is pretty well done, and the workings are the same as the Contra version above.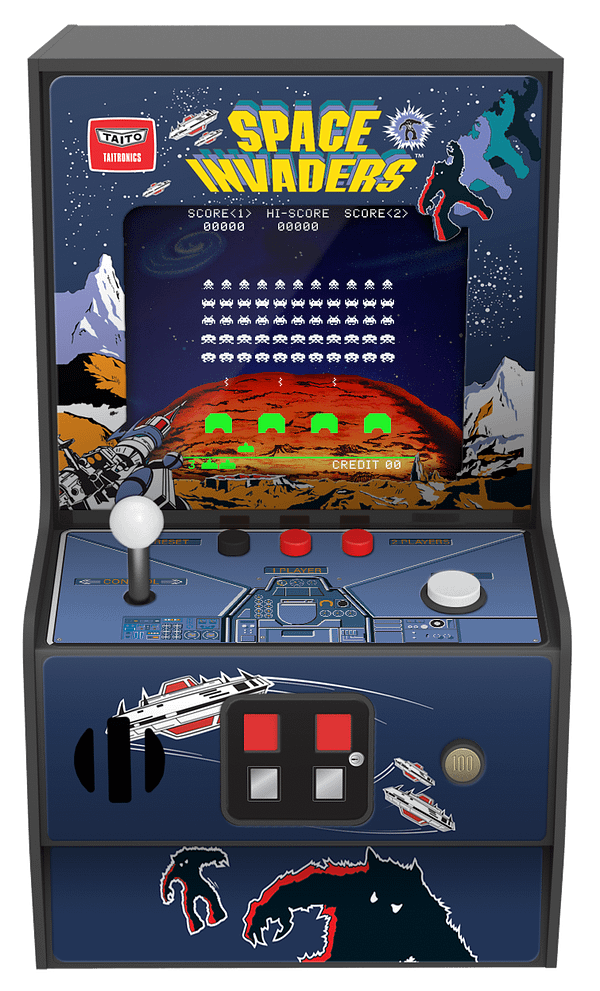 The company also managed to secure some more obscure but popular games, such as a couple of sports titles like Bases Loaded and All-Star Stadium. These all look, sound, and play like the original games with a little bit of the box art used to decorate the outside of the unit. You can check out everything else the company had to offer below, and find more descriptions from them on their website.