Star Wars Celebration is coming to Chicago this April 11th–15th, and if you didn't have a good enough reason to crash the party, Fantasy Flight Games might have come up with one: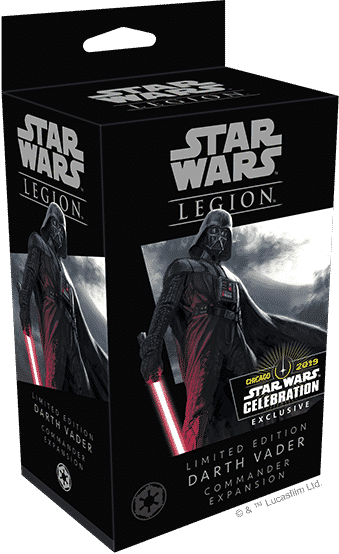 Sure, you probably already have a Darth Vader for your Star Wars: Legion collection, but I guarantee you don't have a Vader miniature this cool: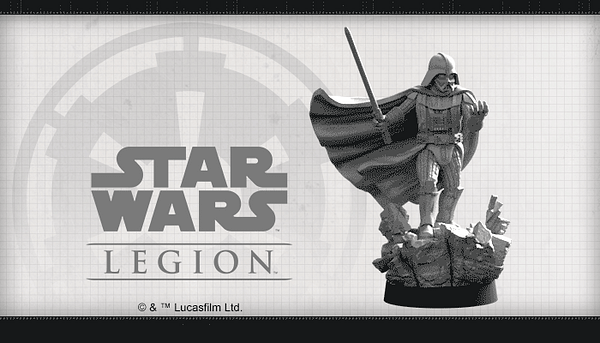 That is one seriously bad-ass looking Vader!
Supplies are limited, and this miniature will only be available to people who find their way to the Fantasy Flight Games booth at Star Wars Celebration. Still not convinced you want to go? Check out everything Fantasy Flight has planned for Celebration:
Fantasy Flight Games will be hosting its own panel offering a closer look at the process behind bringing Star Wars to life in all of our tabletop games. Join us at 11 a.m. on Saturday, April 13, at the Twin Suns Stage for this!
Special guest Mark Sorastro of Sorastro's Painting will be hosting a panel on painting miniatures from our Star Wars games. Join us at 1:30 p.m. on Sunday, April 14, at the Collector's Stage for this!
Mark Sorastro will also be holding painting tutorials throughout Star Wars Celebration, inviting new and experienced painters alike to paint miniatures from their favorite games, including Star Wars: Legion and Imperial Assault.
Artist Darren Tan will be on hand signing an exclusive Star Wars Celebration art print! In addition to Tan, other artists will also be signing their work from all our Star Wars games throughout the event.
Fantasy Flight Games is partnering with Diorama Workshop to bring the Battle of Scarif to life at Star Wars Celebration! Over the course of the convention, builders of all skill levels will have the opportunity to join together to help create a massive 30' x 32' foot diorama depicting the beaches, jungles, and bunkers of Scarif. As they do, they're invited to paint and populate the diorama with Star Wars: Legion miniatures to complete the scene and—on the last day of the convention—they'll have the chance to bring their contribution to the project home!
(This information was copied from Fantasy Flight Games Website)
Mark Sorastro is seriously one of the best miniature painters in the business right now, and his YouTube series on painting is an invaluable resource for anyone curious about the hobby.
And how amazing does that Scarif table sound? That's a whole lot of Star Wars awesomeness right there!
More information about Fantasy Flight Games' schedule will be available at their site as Star Wars Celebration gets closer!
Enjoyed this article? Share it!