Ubisoft has revealed a new standalone title, Far Cry: New Dawn.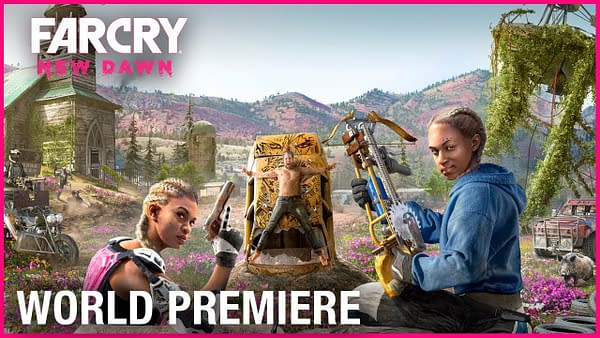 You don't have to go far to find a post-apocalypse game. Taking on a world ravaged by some kind of catastrophe is a concept tied to gaming since its conception. That said, what makes it endearing is that there are so many places you can go with it.
Well, Far Cry is about to dip its toe into the world. As was teased earlier, Far Cry: New Dawn was announced at the game awards, and it is set after a nuclear apocalypse. It seems that things are actually a bit of a paradise for a bit, until a group interrupt looking for power. This looks to be a standalone game, adding to the series' fun spin-off games like Primal and Blood Dragon. You can check out the trailer here:
As teased at the end, this is a sequel of Far Cry 5, with Joseph Seed appearing at the end.
That game already has a release date too, with it set to come in February 15, 2019 on PC, PlayStation 4 and Xbox One. That's not too long at all now! Here's hoping the series finds something new to mine from the concept. It certainly does look brighter than most post-apocalyptic games.
Enjoyed this article? Share it!