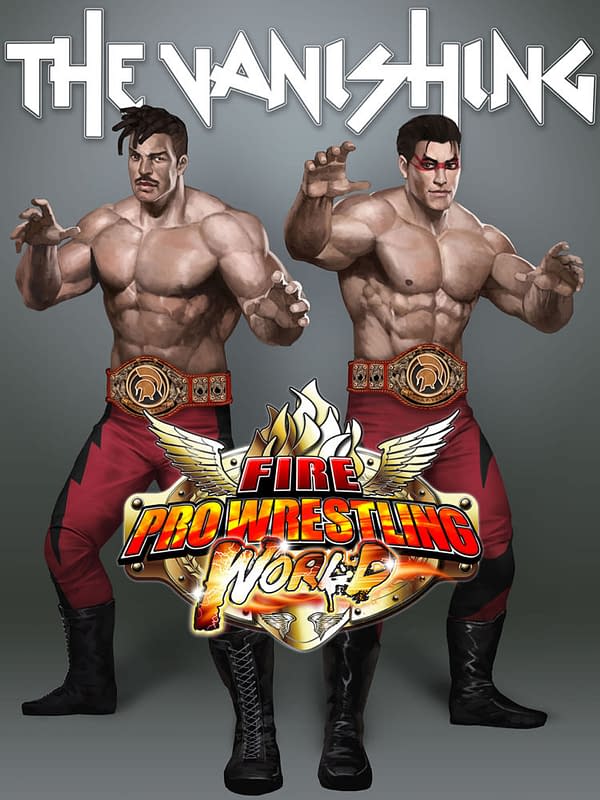 Goichi "Suda51" Suda got his start in games development with Human Entertainment (and now Spike Chunsoft)'s Fire Pro Wrestling franchise way back in 1994. Suda wrote a scenario for Super Fire Pro Wrestling Special called Champion Road that featured the game designer's signature dark storytelling. Specifically, the scenario has players take on the role of a pro wrestling champion hopeful, as you might expect. However, things do not go well for our champion, Morio Smith. He falls in love with his rival's sister and gets rejected, he then witnesses his trainer's murder, and so after making his way to the top of the Fire Pro Wrestling board, he commits suicide.
Which, naturally, ends the scenario.
For Fire Pro Wrestling World, Suda is returning to the franchise with a direct sequel to his original Super Fire Pro Wrestling Special scenario which will be World's third and final DLC. In the sequel to Champion Road, we watch as Smith's son, Seba and his partner Notorious make their own run for the championship title.
How exactly that story will turn out, we don't know. However, Suda did reveal that he's been heavily inspired by newer Wrestling movies like Creed where the older generation coaches a new wrestler to success. So we might get a lighter story with Champion Road II, but maybe not. The DLC is still in the works, with the story being determined by Suda as we speak. So details are very slim. However, a representative from Spike Chunsoft did indicate that the publisher wants the third DLC to release by the end of 2019. Its just a matter of penning the story.
Enjoyed this article? Share it!