Fireshine Games Announces Reka To Be Released In 2024
Fireshine Games and Emberstorm Entertainment have revealed their new game Reka is coming to PC sometime in 2024.
---
Fireshine Games revealed a brand new game this week, along with developer Emberstorm Entertainment, as they will release Reka sometime in 2024. As you can see from the image below, the game will be taking on some old fables as inspiration, specifically channeling Slavic folklore, as there's a lot of Baba Yaga influence going on here. The game is more of a base-builder title than anything else, as you'll collect both mundane and magical items for your home that come from various areas around the European countrysides and forests. You'll be able to expand and craft a number of items within the home as well, from furniture to items required by witches to do their witchy things! You can read more about it below as we wait to get a better view with a trailer down the road.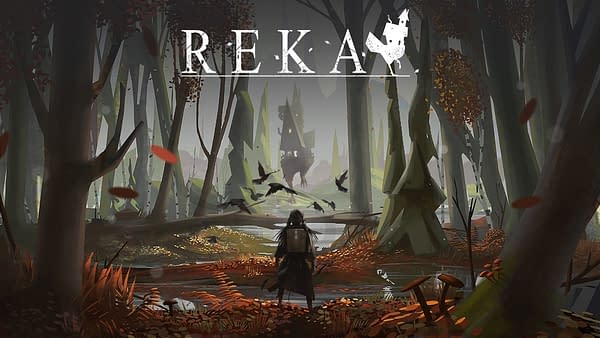 "Reka is an atmospheric third-person exploration and house-building game set in 19th-century rural Europe. Play as an aspiring Slavic witch on her journey to master the art of witchcraft while traveling the countryside with her companion cottage: a colossal, evergrowing chicken-legged home that players must build, customize and expand over the course of their adventure. Venture across an enchanting European landscape with your living home, upgrading it with additional rooms, furniture, items, and mementos that you find on your journey while collecting ingredients to produce medicine and magical goods to aid – or curse – local villagers."
"Design and decorate your walking house's interior with complete creative freedom, taking on quests to unlock new decorative items and make it your own. Form an unbreakable bond with your cottage as you explore new landscapes together, guided by Baba Jaga on your apprenticeship across villages, mystical forests, and more. Master the powers of witchcraft and use the help of your familiars to gather hard-to-reach items, while collecting plants, crafting magical supplies, and discovering mythological creatures."