Firewatch is Coming to Switch this Spring
Camp Santo has announced that its first game, Firewatch is set to come to the Nintendo Switch.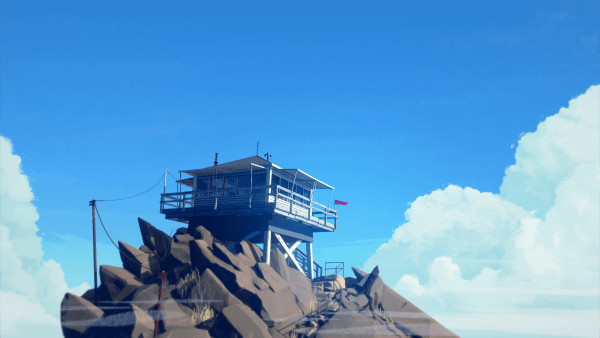 Firewatch is a great example of a first-person experience game, or how they have bizarrely become to be known, walking simulators. It's one of the most involved, granting you with many active tasks and exploration, all tied to an affecting little story. It's one of the best in the genre, and it's something people should definitely check out if they haven't gotten the chance yet, perhaps even if you don't love these kinds of games.
Well, you will soon have another platform to play on too. Camp Santo has announced today that Firewatch will be making its way to the Switch this year. It is set for pretty soon too. While an official release date hasn't been announced yet, in their blog post, the developer announced that the game would be landing "this Spring". We are more or less already in Spring so it has to be pretty soon. The developer also said it would like to a "couple surprises" for the release.
There isn't too much more to this, but it is great to see the game being ported. The Switch's portability will always bring something to a game, and if you are looking for a nice, leisurely and relatively short experience on your commute, this could be perfect. Or perhaps you want to laze around in a field and enjoy what the game has to offer. Or, maybe you will just play it at home docked. The Switch will let you decide how to play the game, and it's definitely a different feel to most on the console currently.
When the release date is made official, we will be sure to bring it to you.