Focus Home Interactive Releases Gameplay Footage Of "GreedFall"
Before Focus Home Interactive and Spiders releases GreedFall next month, we got a new extended video showing off the game. This is a full 14 minutes of footage that will give you an idea of what you're getting yourself into. It shows off some mechanics, a bit of the story, and a few of the characters you'll need to deal with. Enjoy the footage!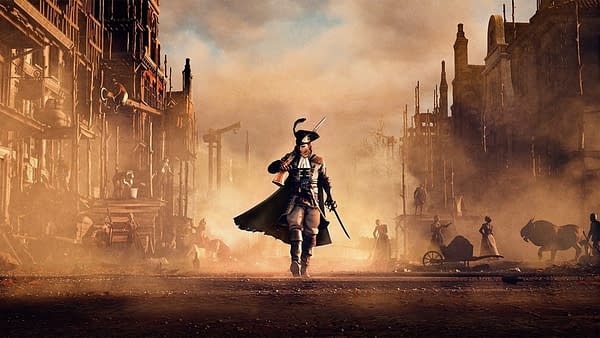 As this gameplay shows, the wilderness of GreedFall is home to many strange and dangerous creatures, especially after dark – but there are more ways than one to overcome them. Experiment when selecting your skills and branch out into firearms, magic, alchemy, and more! Scattered around the many open areas of GreedFall, you'll find a variety of places to set up camp. There, you can access your workbench to deeply customize your equipment, switching out parts to change up both the look and stats of your gear. Campsites are also a great opportunity to catch up with your companions and get to know them better. Your life may depend on it.