For an Indie Sci-Fi Shooter, Dolmen has a Lot to Offer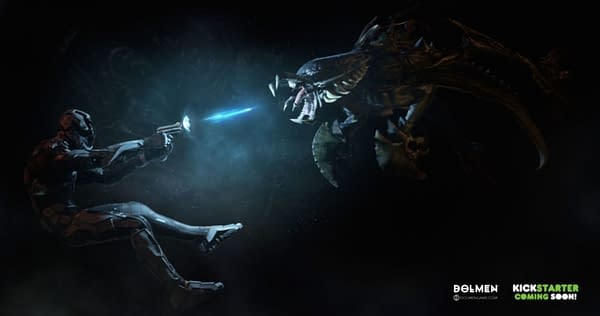 Massive Work Studio's Dolmen is being published under the Square Enix Collective umbrella, and is a sci-fi adventure game that utilizes ranged and melee combat.
The game's story involves an earthling who awakens in the middle of Revion Prime, a place known for hosting the greates massacre in the galaxy. The player naturally takes up the role of this earthling, and their goal is to find out why he or she is so far from home.
The game's combat is going to be what it lives and dies off of, given the fact that the sci-fi adventure setting is a little bit common for PC games these days. That you do get rich melee combat through a variety of melee weapons and moves does help differentiate Dolmen quite a bit. It isn't just another space age shooter, after all. And even the ranged combat does have its tweaks. You'll mostly end up using ranged combat to apply various elemental debuffs to your enemies before exploiting that weakness with some melee combos. Or at least, that's what I ended up doing while playing a bit of the game back at PAX East.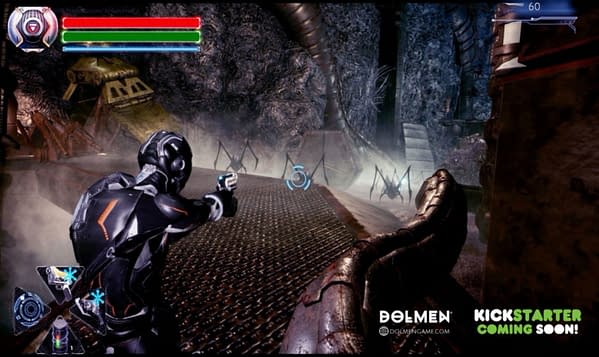 The game's got a bit of an energy management mechanic thanks to those elemental weapons, and even your melee weapons can end up using energy if you upgrade them to do so, so you'll have to be smart about engaging in combat and how you use the weapons you have.
And that's not all that Dolmen offers. The game also has quite a bit of exploration for you to do, as well as survival mechanics and crafting. Oh right, and online co-op and PvP modes so you can play with friends.
You can check out Dolmen's Kickstarter, or its SE Collective page for more information. Or see it in action in the brand new trailer below.