Fornite On PC Will Be Getting A Visual Upgrade In Season Seven
Epic Games revealed this morning that when Season 7 of Chapter 2 launches in Fortnite on PC, it will come with a major visual upgrade. The new additions will be lumped into the Version 17.00 update for the game, which will enhance everything about the island, the characters, weapons, animations, and more. For example, sometimes in the distance, you'll see darkened clouds with a storm on the way. In this update, those clouds will be more prominent and visually stunning. Weapons will have a bigger pop to them, characters will be greater defined, and battle sequences will look afar more insane than normal.
That being said, once these go into effect, there will be a new set of system requirements to see it all. Epic Games has provided players with a list of what they'll need for the bare minimum all the way to "Epic settings" to get the most out of it. We have that info for you here as we now count down the days to the launch of Season 7.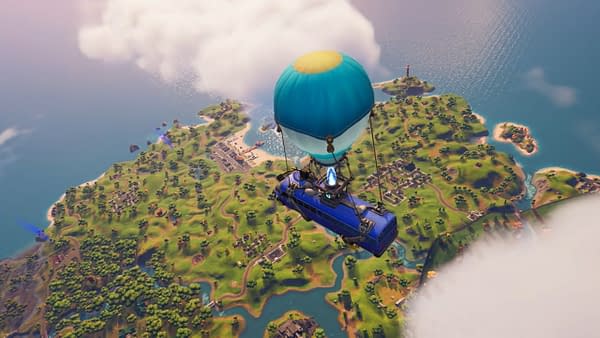 With the upgrades to Epic Quality Presets ("Epic settings"), we've added a system requirements category for running Epic settings optimally: Epic Quality Presets specifications. The Epic Quality Presets specifications are NOT replacing the Recommended specifications.

Epic Quality Presets Specifications for Fortnite

Nvidia GTX 1080, AMD Radeon RX 5700 XT, or equivalent GPU
4 GB VRAM or higher
Intel Core i7-8700, AMD Ryzen 7 3700x, or equivalent
16 GB RAM or higher
NVMe Solid State Drive
Windows 10 64-bit

Below are the Recommended and Minimum PC specifications for Fortnite. Unrelated to the new visual changes, the Recommended GPU will become Nvidia GTX 960, AMD R9 280, or equivalent DX11 GPU when v17.00 releases. Also, we're changing the official Recommended OS to Windows 10 64-bit, but please note that players on Windows 7 64-bit and Windows 8 64-bit can still run Fortnite at optimal performance. The Minimum specifications will remain the same.

Recommended Specifications

Nvidia GTX 960, AMD R9 280, or equivalent DX11 GPU
2 GB VRAM
Core i5-7300U 3.5 GHz
8 GB RAM
Windows 10 64-bit

Minimum Specifications

Intel HD 4000 on PC; Intel Iris Pro 5200
Core i3-3225 3.3 GHz
4 GB RAM
Windows 7/8/10 64-bit