The crew at Epic Games have to be patting themselves on the back this week as the iOS version of Fortnite broke a new mobile record. According to Sensor Tower, the company managed to rake in $300 million dollars in revenue from the mobile version of the game in under 200 days of service, $20 million of that being earned from the launch of Season 6 last week. Here's a snippet from the article of the breakdown.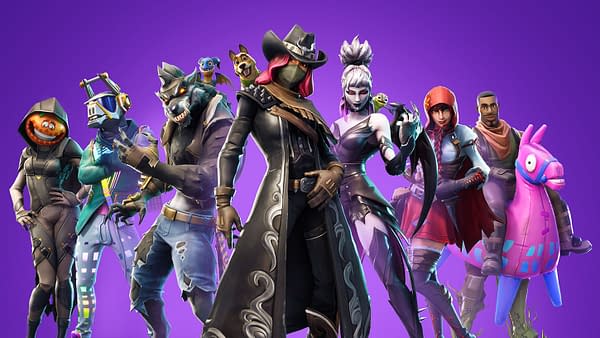 For some context around this milestone achievement, we analyzed revenue for other top multiplayer action games on Apple's platform in their first 200 days to produce the chart below. Fortnite has grossed about 32 percent more than Supercell's hit Clash Royale had at this point following its launch in March 2016, and more than twice as much as Tencent's smash MOBA Honor of Kings managed on China's App Store in the same amount of time post-release.

To put the time needed for Fortnite to hit $300 million into perspective, Clash Royale took 249 days—almost two months longer—to gross as much on iOS outside China. Honor of Kings didn't achieve the same total on China's App Store until 316 days after it launched, or more than three months longer than Fortnite. Fortnite's most direct rival, Tencent's PUBG Mobile, has reached about $47 million on Apple's platform since it began offering in-app purchases on April 15—173 days ago.
Basically, if Fortnite on mobile went belly-up tomorrow, the game still paid for itself and then some in record time. From here, there's only more records to break for revenue and timeframe, so we expect to hear more about this over the next calendar year.
Enjoyed this article? Share it!