Posted in: Board Games, Dungeons & Dragons, Games, Tabletop, Video Games | Tagged: critical role, d&d, DnD, Dragon Ball Super, dungeons & dragons, lego, Matt Mercer, Matthew Mercer, McCree, overwatch
---
From Dungeon Making to LEGO Playing: A Chat With Matthew Mercer
To say Matthew Mercer has been having a hell of a year is an understatement as he's currently serving as a major influence on several properties at once. First, Critical Role returned at the start of the year with an amazing new campaign with new characters. Then, we find out he had a hand in crafting part of D&D's 2018 adventure Waterdeep: Dragon Heist. Following that up in the Fall with McCree from Overwatch getting his own animated short at BlizzCon and the news the character was becoming a LEGO. That's an amazing run for anyone who grew up loving games and gaming who now has some say in it. We got a chance to chat with Mercer about all of this and more, with a brief look ahead to what's in store for next year.
Matthew Mercer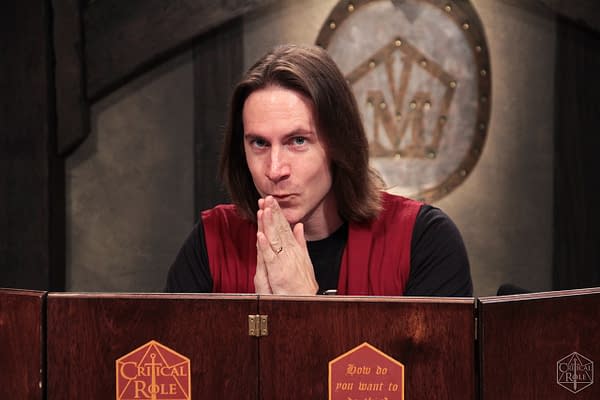 BC: Hey Matt, last time we chatted was at Stream of Many Eyes. How have things been since then?
Mercer: Things have been well! Kinda nuts between work, CR stuff, and upcoming projects I'm excited about… but all good things!
I wanted to chat with you about 2018 and the projects you've been working on, because this seems like the best year you've had in your career. And I wanted to start with Critical Role because the second campaign kicked off at the start of the year. What was it like for you setting up the second campaign?
Thanks, bud! It's been surreal. Vox Machina's story was only the second campaign I brought to a full end, as most campaigns I've played over the years tend to just fade away when folks get busy, move away, etc. It was so much emotional closure and proud storytelling that preparing for the second campaign was a WHOLE new level of anxiety. What if it wasn't as enjoyable? What if the players didn't like the choices I made to change up the themes and feel? Thankfully, it's been an amazing ride so far, feeling familiar but wholly unique. I'm enjoying it thoroughly.
Knowing how people loved the first run, knowing how tied people were to those characters, what kind of challenge was it for you as a storyteller and DM to create something new that would entice people to check out the new campaign?
Honestly, I tried to push the worry about the audience's interest from my mind, instead focusing on what I thought the players would enjoy. I believe that as long as we are having fun at the table with each other, as friends, the audience will come along for it as well. Even just the minutes leading up to the premiere of the second campaign's first session was suffused with nerves! However, once we got started, everything just fell into place.
What are your thoughts on the new run of characters and how they've grown over the past year?
It's suuuuper interesting! Everyone is exploring largely different themes and traits with these characters, and I'm continuously blown away with their improvised development as a group. Watching the organic relationships shift, grow, strain, and strengthen is such a pleasure… and I enjoy the inspiration it gives me to tug on those threads and make them sweat.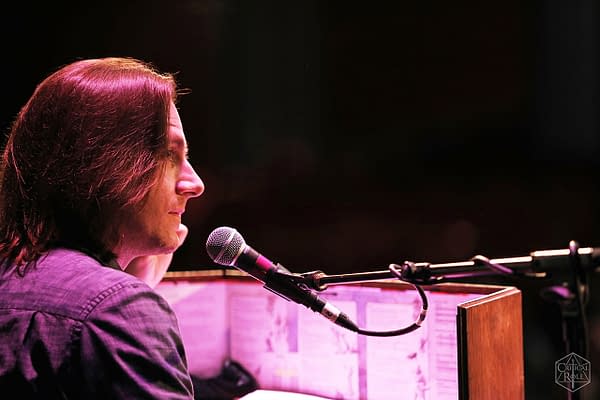 If you had to pick, what's been the best part for you during this second campaign?
For me? Returning to the lower levels and getting to present smaller, more visceral stories. Our last campaign ended on such an epic, world-altering scale that it's been a huge joy to return to the more intimate challenges and stories.
Moving onto D&D, you had a hand in the first of the two new Waterdeep books, Dragon Heist. How did that opportunity come about?
That was an unexpected opportunity! I had known and met with some of the folks at Wizards over the years, developing Force Grey with them and such, but I was NOT expecting them to call me in to consult on the story of an official book! I was taken aback, but wanted to step up and do these super talented people proud.
Being a story consultant, what exactly did you contribute to the book and how was it incorporating those elements into the campaign?
I was primarily brought in to help in developing the various antagonists/faction leaders. We broke them down and outlined the intricacies of their personalities, goals, and interactions, building the scope of their involvement in the main story, where each would fit within the narrative, and outlining the modular Seasons that would dictate which villain would guide the narrative. It was thrilling and extremely fulfilling to sit and jam with the folks at Wizards on this.
On that note, what was it like working with the D&D staff, going back and forth with them over everything until the book was finalized?
They're an open and collaborative team, but also have a strong idea of what they want and the quality of their work. Thankfully, I didn't have too much back-and-forth, as the bulk of the formal writing was in-house or with hired writers. I was there more as a consultant on the story elements I was brought in to aid in.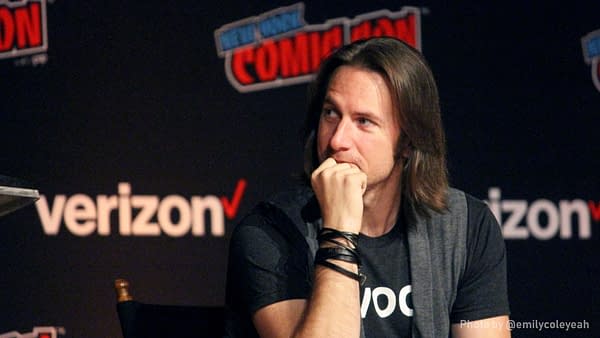 What are your thoughts on the adventure and how it finally came out? And what did you think of all the promotion around it when it was released?
I personally think it's a fantastic variation of the usually expected intro RPG story. It brings in the fun ideas of heists, mysteries, and choosing where your alliances sit in ways no other D&D book has before, and I am very proud of it. As to the promotional aspects of the book, I was not expecting it to come out with such a bang! It's been surreal!
This year you've had some amazing voice roles, including being Hit on Dragon Ball Super. What's it like for you to come in and become the defining voice of a new character in an iconic series?
A great honor, and a nerd full-circle. I remember watching DBZ in middle school, back when the only way to see it was my Korean friends bringing over the bootleg Asian Video Store VHS and translating it for me from the Korean subtitles. It was my gateway to Anime, so to now be a part of that world, let alone such a badass character, is brilliant.
You also had a new featurette with McCree in Overwatch at BlizzCon. What did you think of the story and getting a chance to explore what happened at Route 66?
I have been excitedly sitting on that short for well over a year! Man. Having the honor of bringing McCree to life in a phenomenon like Overwatch has already been incredible, but seeing the final short come to life at BlizzCon was a moment I will be carrying with me for a very long time. I loved the expansion of the lore behind the Route 66 stage, the introduction of such an awesome character as Ashe, and giving the cowboy some proper narrative swagger outside of the in-game fights.
Another piece of news at BlizzCon is that the character is becoming a LEGO. How awesome is that to now have a LEGO version of a character that's become so iconic in gaming?
DUDE. It's nuts! If I could go back and tell my young self that this was the kind of thing he got to look forward to, he'd probably laugh at me, and tell me to stop bothering him while he plays video games.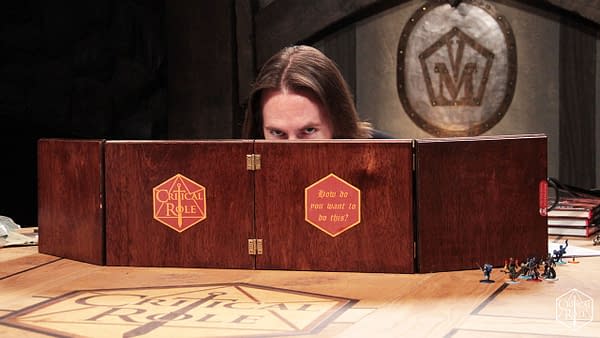 Looking ahead to 2019, what projects are you working on that you can talk to us about?
That's the challenge, isn't it? Hehe. Well, there's always new, fun things down the road with Overwatch. Critical Role continues to be this life-changing behemoth we are all trying to guide as carefully and respectfully as we can. So many good things coming up that I can't wait to tell you all!
Is there anything you're not currently working on that you'd like to do down the road?
I mean… I would kill for the chance to work on a proper Bioware RPG sometimes. Dragon Age team… I'm always available!
As a quick plug, what are your thoughts on the second Chronicles of Exandria book that just came out?
It's one thing to finish an epic tale with your friends around the table. It's another to be able to share it with so many wonderful people across the world. Beyond that even, being able to hold in my hands such a gorgeous collection of memories realized by some of our community's most talented artists is a gift. The emotions that fill my heart every time I look through it are hard to explain. It's very special.
Do you have anything you'd like to promote or believe people should be checking out?
I'm generally pretty bad at this, but I suppose just keep an eye out for Critical Role, Thursdays at Twitch.tv/geekandsundry, and all of our fantastic content coming out around the show at Twitch.tv/criticalrole and YouTube.com/criticalrole.
---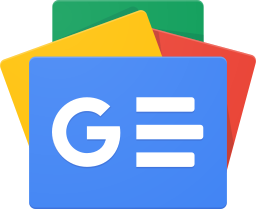 Stay up-to-date and support the site by following Bleeding Cool on Google News today!