From The Rumor Mill: Did Someone Leak the N64 Classic Design?
If you believe the latest rumor of sorts from Reddit this weekend, it appears someone may have leaked the possible design of the N64 Classic Edition. A user named Nacho & Pistacho posted what appears to be a look at the mini version that the company has been rumored to be working on, which they claim came from an unnamed source at the company. As you can see, the picture it appears the front controller ports come off and reveal a socket port for controllers, while the rest of the design seems to look like the original with a few minor changes.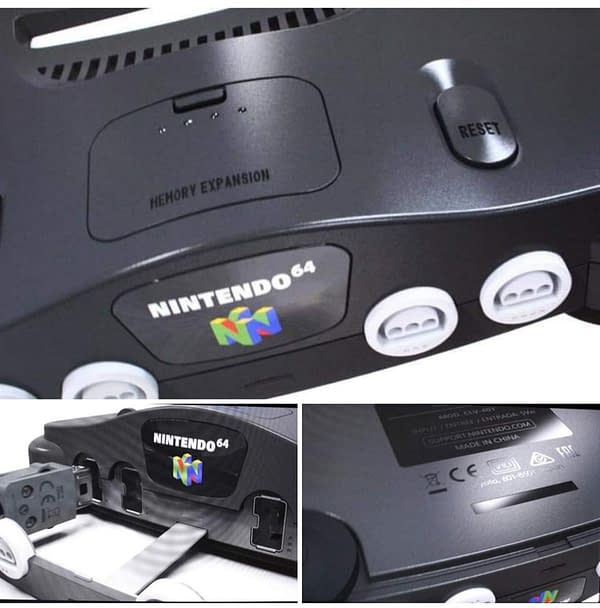 We're thinking this is actually legit as the content on the bottom of the console has more modern content than when the original was designed. But we're a little suspicious of why we're getting such an up-close look at something so small. What do you think of the design of this N64 Classic Edition? Legit or fake?