If you believe the latest rumors about Nintendo, it sounds like the company is preparing to dive into VR gaming with a unit of their own for the Switch. According to Nintendo World Report, they're claiming their sources at Nintendo say the company has been working on VR for a while now and that an announcement about it coming to the Switch could happen as early as this year. What's more, the rumor suggests that the new VR unit will be part of the Labo line of products, but how it will work and in what capacity was not revealed. The games that would be in VR would be a short line of first-party titles, meaning we'd probably see things like a Mario VR title released as one of the first products.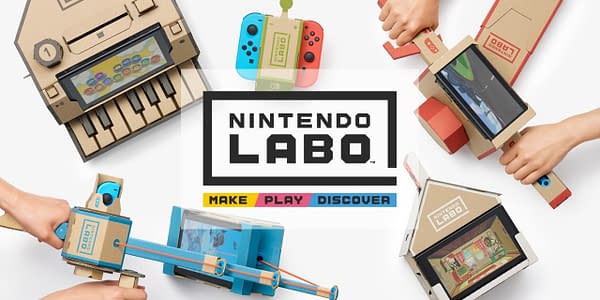 When the suggestion of Labo came up in the story, our minds immediately flashed to those cardboard box VR units people were using for their phones, giving you a sense of VR without creating some bulky helmet that needs to be plugged in. We could definitely see Nintendo making a cardboard box again in the same fashion, but that would feel cheap and unimaginative, especially for a company that's always strived to make their consoles and products that come with them unique. We'll see if this actually pans out, but we can't deny, seeing VR on a Switch would be kinda fun.
Enjoyed this article? Share it!