Game Freak Respond To "Pokémon Sword" & "Pokémon Shield" Issues
Pokémon fans are apparently in an uproar online since E3 after it was revealed that not all the game's creatures would be coming to Pokémon Sword & Shield. The outrage online has become so abrasive that it forced the developers at Game Freak to come forward and address the issue head-on. The Pokémon Company posted this statement online in both English and Japanese for fans who were upset over the matter, talking about the game.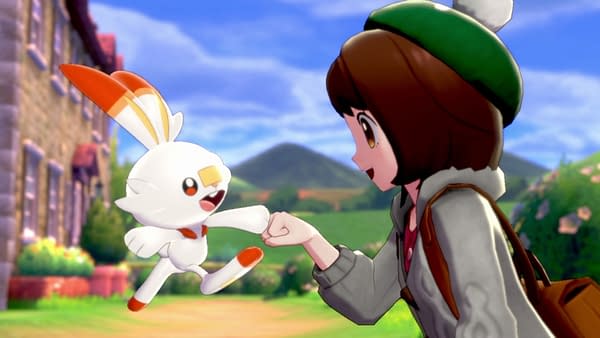 Thank you to all of our fans for caring so deeply about Pokémon. Recently, I shared the news that some Pokémon cannot be transferred to Pokémon Swordand Pokémon Shield. I've read all your comments and appreciate your love and passion for Pokémon.

Just like all of you, we are passionate about Pokémon and each and every one of them is very important to us. After so many years of developing the Pokémon video games, this was a very difficult decision for me. I'd like to make one thing clear: even if a specific Pokémon is not available in Pokémon Sword and Pokémon Shield, that does not mean it will not appear in future games.

The world of Pokémon continues to evolve. The Galar region offers new Pokémon to encounter, Trainers to battle, and adventures to embark on. We are pouring our hearts into these games, and we hope you will look forward to joining us on this new journey.

June 28, 2019

Junichi Masuda
Honestly, while we can see fans getting upset that maybe one of their creatures aren't in this game, it should have been clear based on the past two decades of games in the series that The Pokémon Company never really forgets or throws any of their creations to the wind. But at some point in a game, when you need to introduce new stuff, some of the old stuff needs to go away to make room for new things. That's happened in almost every game in the series. Considering that no one beyond the development companies have even played a full version of the game yet or know what's all inside it, maybe fans should hold off setting the company ablaze until after it comes out on Nintendo Switch on November 15th. Or at least until they see who got left off the list.