'LoL' Players Get Upstaged By Random Pigeon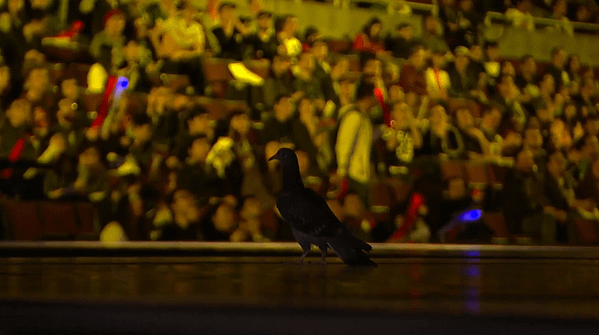 There's nothing like having someone upstage you in the middle of your moment to make you realize how important you are in the scheme of things. That's what a bunch of League Of Legends players are learning after having a random pigeon become the focus of their game. During the spring season finals at Pacific Coliseum in Vancouver, the bird flew into the stadium during the finals match between Fly Quest and Phoenix1, distracting the crowd and becoming more beloved than either team because we just love it when animals come to sports events and hang out. Watch as the pigeon gets a bigger reaction during a pause in play than some of the players do during the night.
You can watch the entire ruckus as Phoenix1 pulls off an incredible comeback after being down 2-1 in a best of five series to take the win and prove why they are the best team in this tournament, and enjoy the antics of a fellow feathered friend pop in and offer encouragement. At least, commentary-infused encouragement because again, we just can't help but be amused when animals come hang out at sports events for no good reason.