Games Workshop Pre-Orders: Slaanesh is Almost Here!
Another week, another batch of pre-orders from Games Workshop. This week, you can plan for a whole new wave of Slaanesh releases for Warhammer: Age of Sigmar and Warhammer: 40,ooo. And next week, there's a whole new battle box on the way with two all-new miniatures!
Slaanesh
The brand-new Keeper of Secrets is here, and probably the best version of this character yet!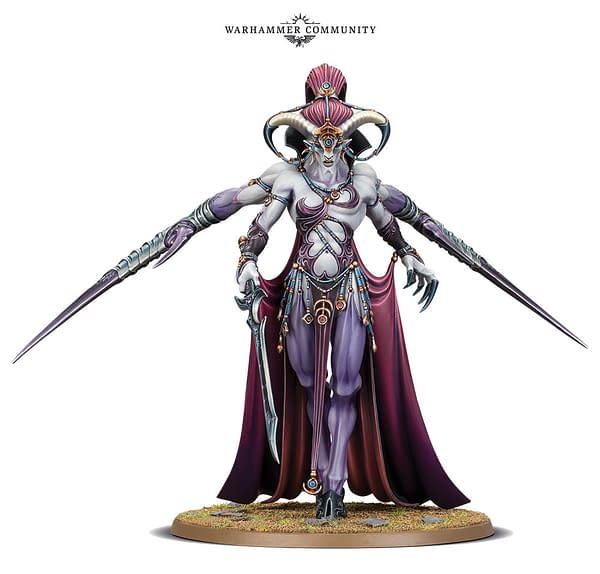 This kit allows you to build and customise your Keeper of Secrets with a choice of head and weapons, and alternatively builds the deadly new Slaanesh named character Shalaxi Hellbane. With rules included for both Warhammer 40,000 and Warhammer Age of Sigmar, adding it to your army is simple.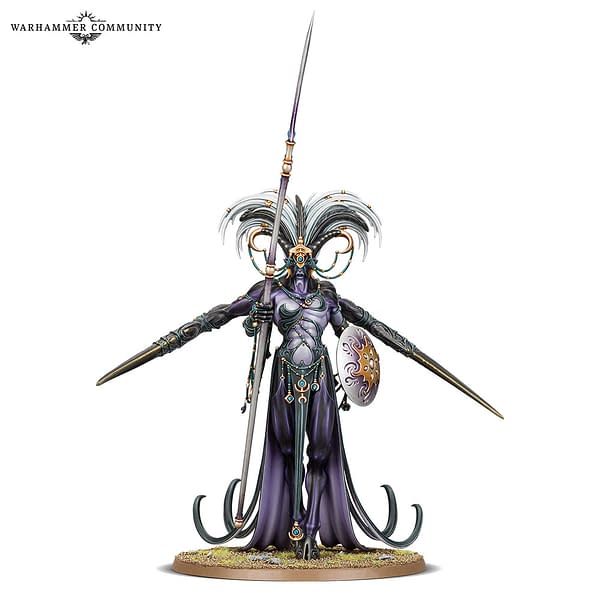 That's right! The new Keeper of Secrets kit comes with enough options in it to allow you to assemble one of two different daemons, so you'll probably want to pick up two kits, just so you can field them both.
Then their's Syll'Esske, which I didn't even realize was two characters until I was reading up on their bio!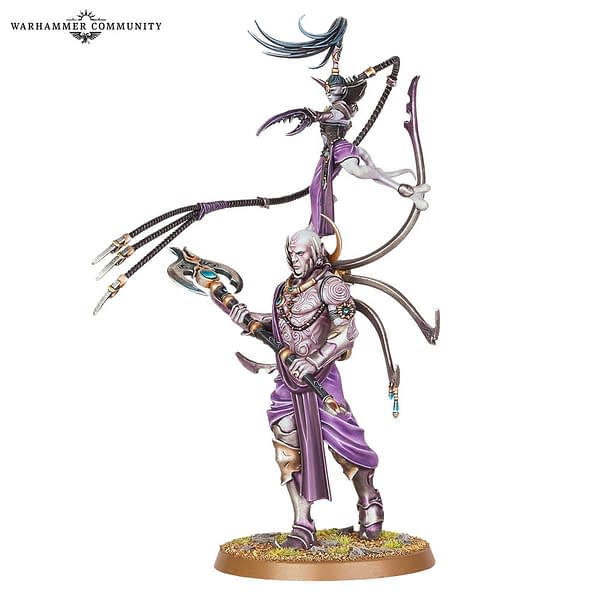 Combine the might of a Daemon Prince and the cunning of a Herald of Slaanesh, and you get Syll'Esske – a terrifying tag-team skilled at carving a bloody path across the battlefields of Warhammer 40,000 and Warhammer Age of Sigmar alike. Capable of piling in and attacking twice, Syll'Esske is fantastic as a front-line combatant, as well as being armed with an arsenal of support abilities that'll empower the Daemons they fight alongside.
There's quite a bit coming out for Slaanesh armies- including new Warscroll cards, a new Battletome, and new Endless Spells! You can get your pre-orders in on all of these daemonic goods at your local game store or independent Games Workshop stockist now!
Looncurse is coming soon!
Next week we're going to see a whole new battle box, when the forces of Sylvaneth and the Gloomspite Gitz collide in Looncurse! Most of the models have already been released, but both forces have brand new commanders in this giant box. Here's a preview of what's on the way: