Games Workshop Releasing New Aeronautica Imperialis This Weekend
This weekend, Games Workshop is releasing a new wave of models and campaign information for their aircraft-warfare game, Aeronautica Imperialis. We covered this game a little while back and found it to be a fun, high-octane sort of dogfighting game, and now that there are new models coming out for new factions of the Warhammer 40,000 airborne spin-off, we are excited to look into the game once again!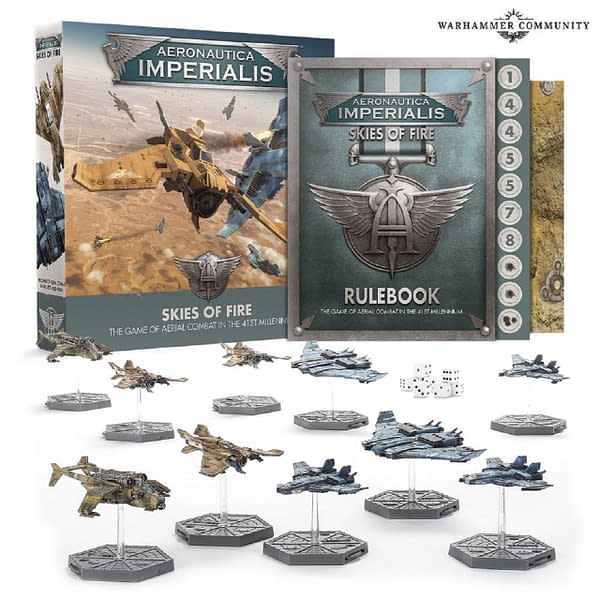 To begin, Games Workshop is coming out with another campaign set called Skies of Fire. This set will feature two factions: The Imperial Navy and Astra Militarum, and the T'au Air Caste. Games Workshop states that the former faction group will be fully compatible with your other, older Aeronautica Imperialis models, so this is a great buy if you wish to embellish upon your existing aircrafts.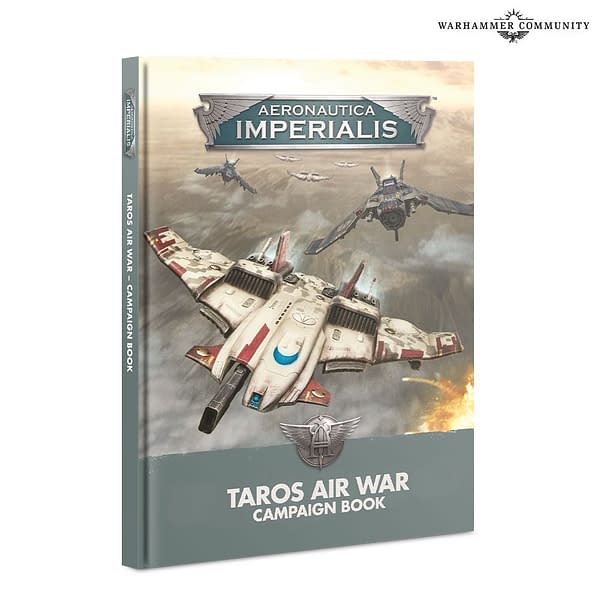 In the Taros Air War campaign book by Games Workshop for use with Aeronautica Imperialis, the T'au have taken over an Imperial mining world known as Taros. The Imperial Navy wishes to re-acquire its property, and so they engage in airborne warfare against the T'au. According to Games Workshop's Warhammer Community new hub, you will: "learn all about the T'au Air Caste's role in the rigid social fabric of the Empire and discover their sleek, high-tech aircraft." Furthermore, with this book you will "gain insight into how seconded Astra Militarum planes operate in the overall hierarchy of the Imperial Navy." Neat!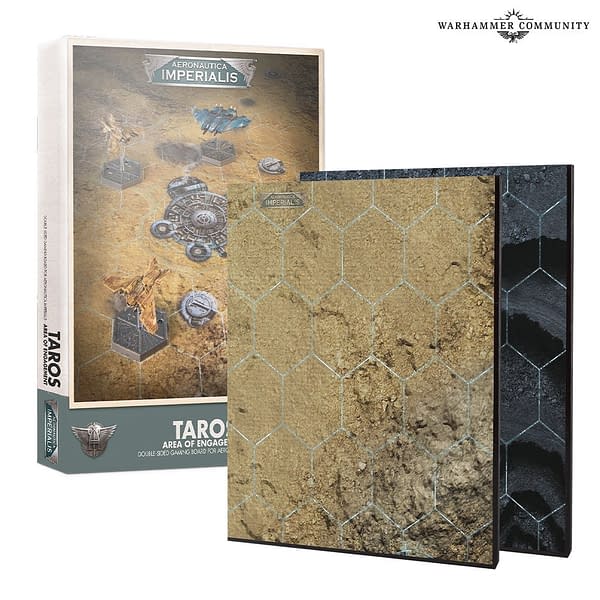 In addition to the rulebook and campaign box, there are also a bunch of different model fighters and bombers for Aeronautica Imperalis coming out this weekend, and on top of that, another area of engagement board. This time, we are set in Taros, the Imperial mining world commandeered by the T'au Empire, setting the stage for epic dogfighting in the sky. It is an even larger board than the last, sized at 19-by-18 in a hexagonal grid, and it is also sturdier than the one that comes with Skies of Fire. If you wish to have a board for this game that lasts, this is the pick. What do you think of Aeronautica Imperialis? Are you having fun with your miniature warplanes? Let us know in the comments below!